To be productive or check (personal) email one more time?
This dilemma often riddles many of us as we navigate our daily schedules in the advent of the smart phone and tablet which have become attached to our palms. But this is no longer just a concern for the business traveler who has to decide if he or she will take another break while waiting for that business flight back to the office.
The field technician now also has a number of tools and devices at their fingertips which are meant to improve productivity, but may also enable the opposite (if used inappropriately). Aberdeen's recent research on Mobile Field Service 2013: Online and On the Move (June 2013) highlighted that the top two goals for a mobile initiative for the Best-in-Class (as defined by performance in first-time fix, SLA compliance, workforce productivity, and mean time to repair) were to increase productivity and improve customer satisfaction, respectively. There has been a groundswell of buzz around equipping field techs with smart phones and tablets so they can collaborate more efficiently with each other and the customer, whether via social channels or email. However, in order to maintain a level of exceptional service and productivity through a mobile deployment, top performing organizations have implemented a few best practices highlighted in Aberdeen's Mobility research –
Get the technicians to buy-in. The field worker must be included in the decision and deployment of mobility. Is there a valid reason to not include the person that will actually use the device in the decision making process? I would say of course not. I have made this mistake a few times in my personal life. But in Aberdeen's Mobility research the most central factor to a timely and effective deployment of mobility for the Best-in-Class was field service engineer / agent buy-in (67% of Best-in-Class respondents). This was by far the number one factor for success and cannot be ignored. With this upfront buy-in, organizations can expect higher rates of adoption of this technology as the users understand the value and importance of the change and are invested in its success.
Don't go at it alone. Many organizations have put up walls (both physical and mental) to keep groups from working together. There may be some value in specialization within some industries, but when it comes to service delivery all impacted teams need to work together. What is the benefit of having the most advanced technology built by the IT team if it can't be used in a rugged environment? Will productivity be increased on a scalable level if each tech is using complex workarounds to do their daily tasks? Therefore, IT, business owners, and the front-line need to collaborate in the selection, deployment, and management of mobility in order to ensure the full value of the solution can be attained (in a timely and cost-effective manner).
The CSO must be accountable for the field. Straddling the line between the strategic and the tactical, the top service executive must be accountable for the success and performance of the entire service operation. Seven out of the ten (69%) of the Best-in-Class in Aberdeen's research on mobility have a senior executive in place accountable for field service performance as compared to less than half of all other organizations (49%). This may seem like a "no-brainer", however having a senior executive that is not only tangentially in charge of field support but who is actually responsible and incented on the success of the field team is integral in ensuring initiatives aren't just taken on to fill a line item.
These are just a few of the lessons the Best-in-Class have to teach us in regard to a mobile deployment which not only puts cool devices in the hands of techs but actually provides the capability to improve the customer experience and worker productivity. The ubiquity of mobility in our lives must not lead to the view that our smart phones and tablets are another distraction from work but a powerful tool to enhance execution of service delivery.
-------------------
written by:
Aly Pinder, Senior Research Associate at Aberdeen Group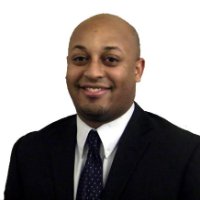 As a senior associate in the customer experience and service management practice, Aly Pinder Jr. researches and explores how service and manufacturing executives utilize technology and implement best practices to improve post-sales service and support processes. Through practitioner benchmarking and analysis of Aberdeen's research database, he examines how Best-in-Class service organizations are reengineering their service chains for improved performance and increased profitability.
Aly's coverage areas within the service space primarily cover the following topics on which he has written or co-authored over 40 research reports and bench marked more than 4,000 service executives in his four plus years with Aberdeen:
Field Service and Mobility
Service Parts Logistics
Warranty and Service Contract Management
Reverse Logistics
Follow Aly at: @Aberdeen_cesm, @Pinderjr
Find out how ServicePower can help your field service organization exceed customer expectations.