Customers, thrilled.
Business, simplified.
Revenue, soaring.
Streamline operations from initial job request to payment processing, with total job visibility. ServicePower HUB
Deliver an exceptional repair or install experience for customers. Keep them informed, stay on top of the initial request for service, accurately quote, dispatch a happy, qualified tech with the right parts and visibility, and ensure the job is done on the first time, every time.
Meet the field service game-changer your Ops team has been waiting for.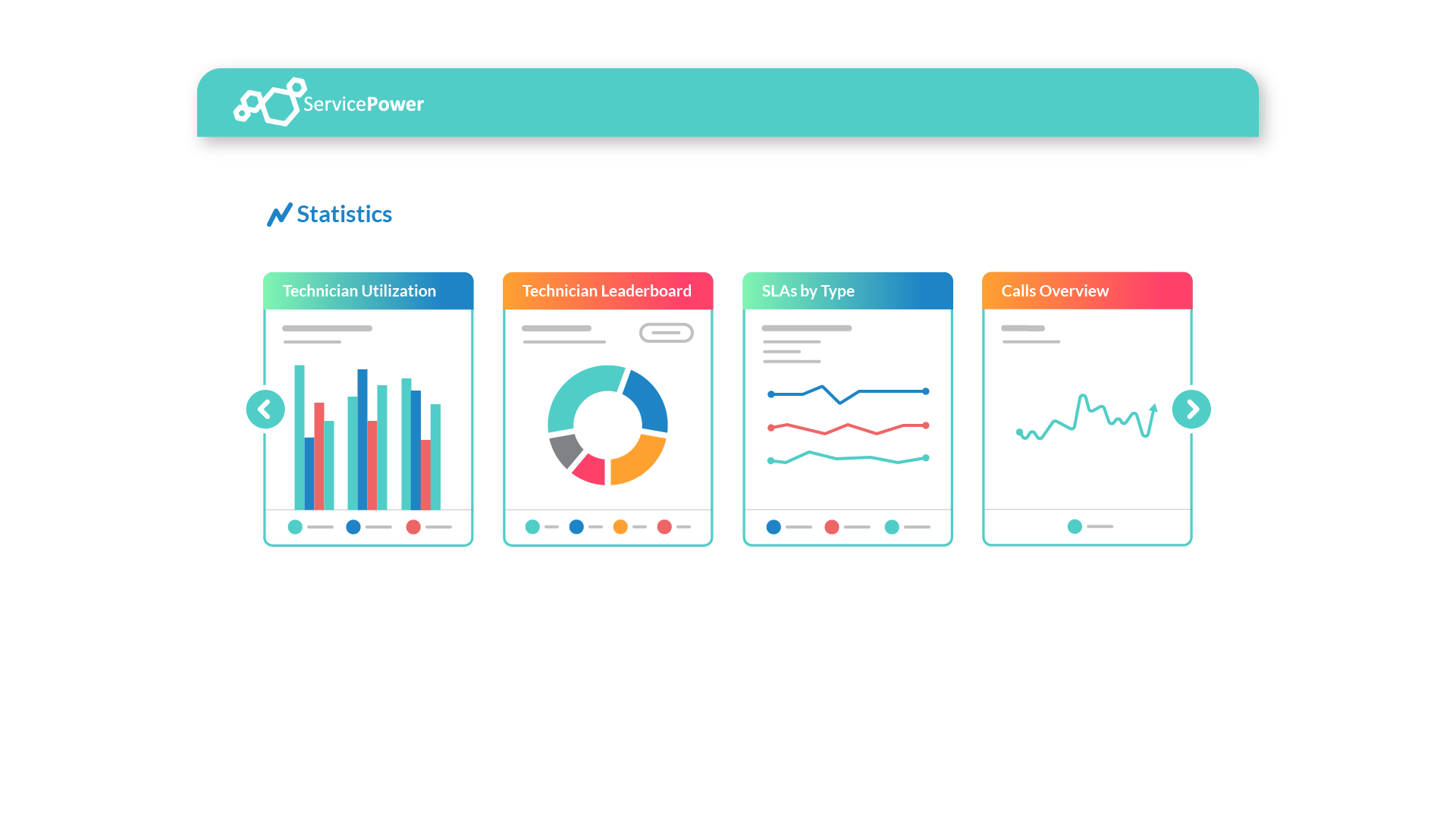 Dashboard Reporting

Drive performance with visibility.
Access valuable KPI metrics at the tip of your fingers, with detailed, easy-to-use dashboards and reports. You can see important information like technician availability, geographic coverage, work order aging, and more in a single, easy-to-read view.
Payments and Accounts
Efficient payments =
cash flow
Accept payments anywhere – onsite, via email or text, or over the phone – whichever you or your customer prefer. 72 hour funding increases cash flow with short cut-off times.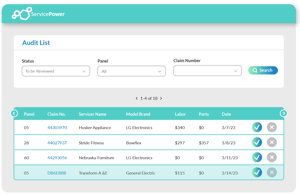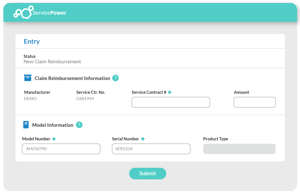 Estimates and Invoices
Manually creating estimates &
invoices is a thing of the past.
Create itemized estimates and invoices from your office or in the field. And payment status tracking for an open and overdue outstanding invoice means time saved and improved cash flow.
Job Scheduling and Dispatch
Qualified techs at the right place, at the right time.
Automate the scheduling and dispatch of your techs, assigning jobs based on technician availability and capacity. Improve your customer experience as you get your techs to the right job faster and set customer expectations. Setup and use capacity bands to maximize utilization and coverage.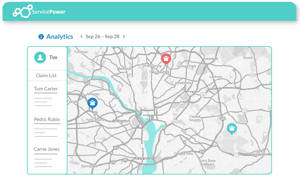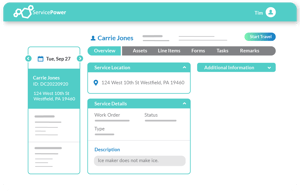 Warranty and COD Jobs
Ready to eliminate the hassle of managing COD and warranty jobs?
Easily manage COD and warranty jobs within a single application. HUB allows you to file claims directly and quickly get paid for completed warranty jobs.
Want more work? You receive OEM, TPA, and home warranty jobs directly from the ServicePower Premier Network.
Work Order Management
Goodbye cumbersome, complicated work order management.
Create, schedule, and assign work orders easily and optimally in three easy steps. You can view and track the status of warranty and COD work orders in real-time. You can even attach notes, comments, files, and images from the office or field.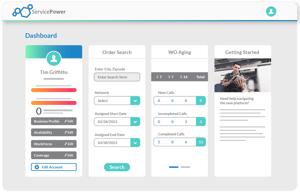 ServicePower HUB Datasheet
Meet the field service platform designed
to streamline servicer operations and
boost revenue.