We're obsessed with our culture.
Flexible. Collaborative. Results-oriented. Fast-paced. Innovative. Fun. If these words describe you, we might be the perfect pair. We believe that your work environment lays the foundation for everything you do. We strive to build an excellent workplace culture that empowers you to thrive.
Who is ServicePower?
We're the best at field service management technology.
We help leading global organizations deliver exceptional consumer experiences with technology that makes it easy to send qualified field workers to the right job and provide great service. We strive to make our clients successful and happy through field service management and we work hard to deliver on that mission every day.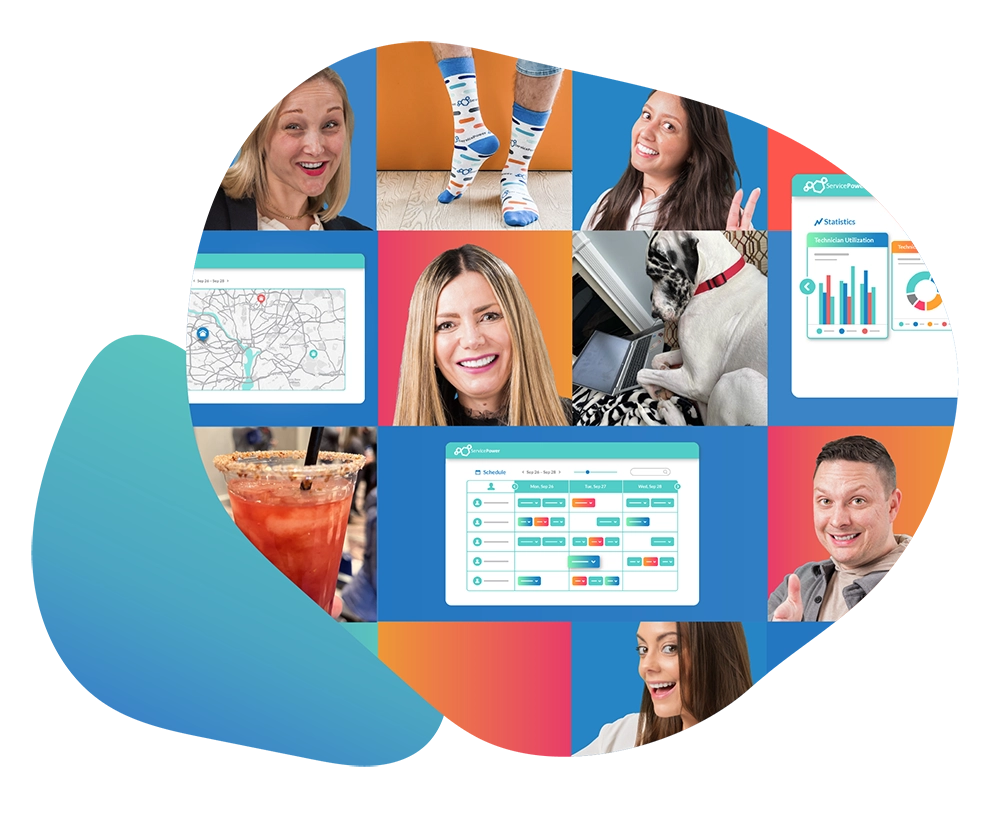 We've got you covered.
We take the health and happiness of our employees seriously.
Picture yourself at ServicePower.
At ServicePower we care about creating a culture of diversity and equality and we are proud to welcome everyone to join our team.
Don't take our word for it.
Here is what our employees have to say about working at ServicePower.