Is your service business scalable? What happens when there are fluctuations in service demand? Can your service organization afford to not meet customer demand?
These are all questions service leaders deal with constantly. Unfortunately, the answers haven't come easily for many organizations. However, as organizations search for the answers, the top performers have looked to the field team to not only be the driver for service excellence, but also a true customer partner.
The challenge some organizations are finding is that field service execution isn't always conducted by in-house technicians. In a recent Aberdeen research study on Field Service Workforce Management, on average 14% of the field service workforce was made of up third-party technicians. These technicians service equipment, impact work orders, and most importantly interact with customers on a daily basis. In a competitive environment where customers have the power and options to take their business elsewhere, the entire service team must provide exceptional service each time, whether it's from an in-house or third-party technician. In order to turn these hybrid teams into one unit which can not only function efficiently but also deliver exceptional service, top performing organizations have focused on a few best practices detailed below –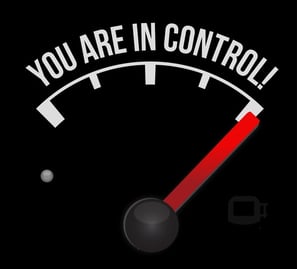 Don't be afraid of losing control. Leveraging a third-party workforce is not a matter of losing control if a strategy and infrastructure is built around the initiative. Loss of control and visibility are the result of not being able to integrate data captured in the field, having a lack of oversight into the quality of the third party techs, and misaligning goals. The key to any partnership is visibility, communication, and the desire to achieve mutually beneficial outcomes. This is no different in field service.
The value of a partnership which provides third-party technicians is increased service resources, a potential focus on core competencies / expertise, and the ability to scale up or down based on service demand. Historically, once a technician left for a job, they basically entered a black hole until that paper work order came back to the office. This is no longer the case, as organizations can now see in real-time the work being done in the field. As long as the data can be stored, KPIs put in place for the entire team, and accountability implemented the service organization will be able to maintain control of the outcome of service execution.
Invest in the right mobile technology to support, not distract. This may seem like a simple trend. But the challenge comes with making the right investments which improve the efficiency of service. The decision to buy a solution or device must not be made in a silo – either without the front-line or the IT team. Failed initiatives neglect to involve all stakeholders in the identification, selection, and deployment of technology. Anyone who will use the device, technology, or the data output must be bought in to the efficacy of the solution, or the initiative will be doomed to the land of just another device in the toolkit or app which is bypassed.
Develop real-time visibility into the workforce. The days of managing the service team via a white board are over for most organizations. The complex nature of scheduling, dispatching, and routing people, vehicles and parts is too challenging to leave it to an erasable marker. In this past service world, third party technicians added to the fog of service execution as they were often on their own system, checked in with the service organization infrequently, and couldn't guarantee the same of level of urgency. Technology has helped end the old model. Visibility into the status of a job is critical to ensuring work gets done on time and customers are able to maintain productive operations. Mobility, remote monitoring capabilities, and always on connectivity have provided service organizations with a constant and full picture of the front lines regardless of the technician delivering the service.
The speed at which customer needs have evolved and demand for service resolution has accelerated means service can no longer be an afterthought which reacts to issues. Service must be able to solve customer issues in real-time, and organizations have begun to leverage resources which can help them achieve this mandate. Third-party technicians aren't taking over the service landscape. Nonetheless, they are another tool which if used effectively can help service organizations meet, exceed, and overwhelm customer expectations for quality service.