Integration yields enhanced data and insights for field service organizations
Real time self-service operational intelligence integrated into ServicePower's field service platform

Dashboard key performance indicators can be shared across all field service communities, including third party contractors

Custom apps can be developed related to data mining, custom scorecards, or predictive analytics
ServicePower Technologies Plc (AIM: SVR), a market leader in workforce management software, today announced that it will utilize Domo, a cloud based self-service business management platform, to further expand its business intelligence, big data and predictive intelligence capabilities. Domo will fit with ServicePower's Management Console to help its field service customers make better informed operational decisions that will improve productivity and services, while also reducing costs.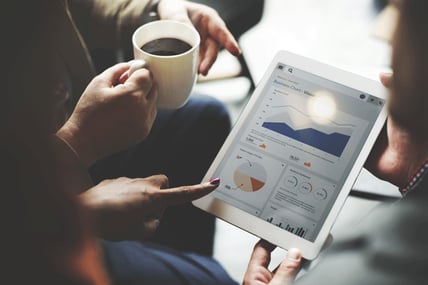 ServicePower's customers will be able to use Domo to offer field service performance metrics and scorecards in real time, accessible from either mobile or the desktop, and collaborate with colleagues on such reports. Alerts can also be configured to drive action in an organization in real time.
Domo supports this real time decision making by assimilating all business related data in a single data hub with robust, self-service user report configuration. ServicePower using Domo, can then offer operational intelligence configured to a given customer's and user's needs within every business silo to analyze and report information applicable to each business unit, as well as the company. This new offering from ServicePower also allows its customers to consolidate onto one analytics platform with the data hub and pre-built connector capabilities that Domo hosts. Reports are permission based, and can be highly tailored to the user community within a customer. Each user can publish reports that connected individuals can view, comment upon, share, replicate and enhance, as well as chat with one another.
ServicePower will use Domo and pre-configured connectors to publish reporting in a dashboard format to a wider audience, like its connected ServiceOperations third party contractor network. This means performance metrics can be shared by clients to their service communities, and that these communities can be benchmarked against one another.
Marne Martin, CEO, ServicePower, stated "Innovation is key. As we look forward, Domo provides enhanced, cloud based collaborative data and insights that enable our clients an even greater level of operational intelligence and decision support. Integrating Domo Business Management into the ServicePower platform will provide collaborative dashboards to our connected service contractor networks, around the globe, providing them with performance metrics and benchmarking data, improving quality of service and the customer experience, while driving higher levels of productivity, efficiency and cost reduction across employed field service organizations."
About ServicePower
ServicePower, the acknowledged leader in Optimization Technology, provides an innovative global, mobile workforce management software platform used by field service organizations such as Mitsubishi, Farmers Insurance, AIG Warranty and Pitney Bowes to improve productivity and efficiency, intelligently schedule appointments, SLA and complex jobs, as well as parts. Our platform focuses on solving fundamental field service problems with patented routing optimization, M2M connected services, 3rd party dispatch and warranty claim payments, cutting edge mobile technology, robust business intelligence and asset tracking.
ServicePower is listed on the AIM market of the London Stock Exchange with the ticker SVR.L. For more information please visit www.servicepower.com
Press Contact: