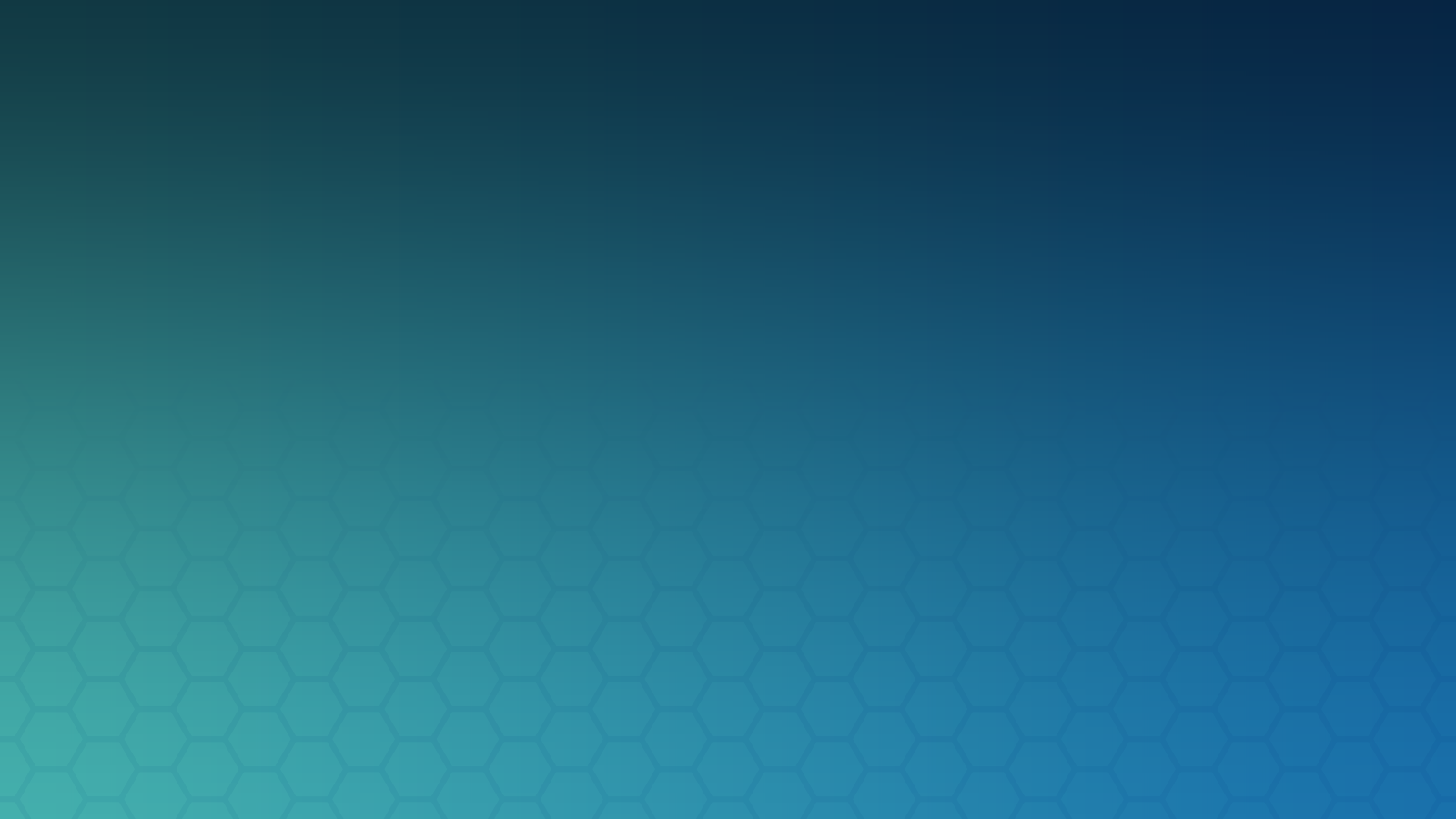 "Using the network of repair agents that ServicePower has, has allowed us to reduce our repairs costs while maintaining the high levels of customer service our customers have come to expect from Richer Sounds."
What is ServicePower's Independent Contractor Network?
ServicePower has our own network of 4,000+ vetted independent contractors ranging across the United States, Canada, and the United Kingdom. Our certified contractor network consists of high-quality and accountable independent servicers that you can leverage to access traditionally hard-to-service areas, and as a means to increase your service capacity when faced with a surge in service requests. As the workforce continues to 'gray,' independent contractors are becoming increasingly important to the success of field service organizations, and access to our contractor network guarantees that you are always prepared to dispatch jobs to qualified technicians, regardless of your organization's service capacity or location. Custom utilization of our contractor network is available through our advanced third-party dispatch software.

Contractor Network Reach
Contractors are currently deployed by ServicePower across 36 countries in North America and Europe, including technicians from our own contractor network and contractors we have credentialed and onboarded for our customer's networks. Thanks to this wide reach, ServicePower has dispatched more than 20 million jobs per year, ranging across 18,000 independent service companies and 100,000 service users. When choosing a contractor management solution, reach is an important consideration, and with ServicePower you know your customers will always be covered. This allows you to expand your services to previously unattainable geographic locations, delighting your customers and maximizing your profits.
Contractor Network Safety
ServicePower is committed to protecting both the safety of your customers and the safety of technicians. Ensuring a high level of safety is also important for maintaining a field service company's reputation and bottom line. An accident on the job can break the trust of both your customers and technicians, resulting in a far-reaching and negative impact on your business.
Dispatch software can improve safety by scheduling and dispatching technicians according to safety protocols, providing information and tools that reduce risks, and monitoring compliance with safety procedures. For example, field service software with built-in contractor management provides companies with real-time data about conditions in the field. This data helps field service companies monitor conditions and identify potential hazards before they actually become problems.
Additionally, the right software can organize data about technicians based on work history, certifications, skills, and work location. This detailed information helps companies track and schedule the best technicians for each job, which helps avoid the risk of injury or hazards that could be caused by inexperience or improper training.
Contractor Network Quality
The quality of your service depends on the quality of your service technicians. Sending one underqualified technician to complete a service job can cause an unsatisfactory customer experience, negative customer reviews, and ultimately a bad reputation. Customer experience is extremely important in the modern field service industry, in fact, with a positive emotional experience, customers are six times more likely to buy, twelve times more likely to recommend the company, and five times more likely to forgive a mistake. This is a strong incentive to do everything in your power to provide positive experiences for your customers.
ServicePower's contractor network uses a comprehensive vetting process that makes sure you are providing a positive customer experience and building a favorable reputation. Independent contractors interested in joining our network are required to submit an in-depth application before they are eligible for admittance to our certified contractor network. In addition, we offer weekly training sessions that are designed to sharpen a technician's skills and ensure that safety protocols are understood and followed. Combined with our contractor credentialing and onboarding services, you can rest assured that every technician sent to complete a service job will be certified, skilled, and knowledgeable of best practices and safety protocols.
How Does Our Contractor Network Stand Out?
Our Industry Experience and Relationships
ServicePower has been in the field service industry since 1996. Over the years, we have cultivated a deep understanding of the industry and fostered strong relationships with numerous manufacturers, companies, and technicians. Our field service expertise and relationships in the industry are the backbone of our success and have advanced both the size and quality of our contractor network.

Our Contractor's Accountability and Professionalism
ServicePower has dedicated years to developing a positive reputation, demonstrating through proven work the high level of expertise and efficiency that we believe our customers deserve. By consistently embodying a professional attitude and performing timely and effective work, our contractors are an extension of this positive reputation. With access to our 4,000+ vetted contractors, you can also expect this high level of accountability and professionalism for every service job.
Our Incentives for Contractors
Our contractor network cultivates positive experiences for our customers, but also our independent contractors. Contractors know what to expect from us: high-quality onboarding, weekly training, unified and streamlined software, and access to reliable jobs including large manufacturers. This makes independent contractors excited to join our network, and we're always excited to have the opportunity to work with them. We understand that by treating our network of contractors well, they are always set up to perform their best work possible.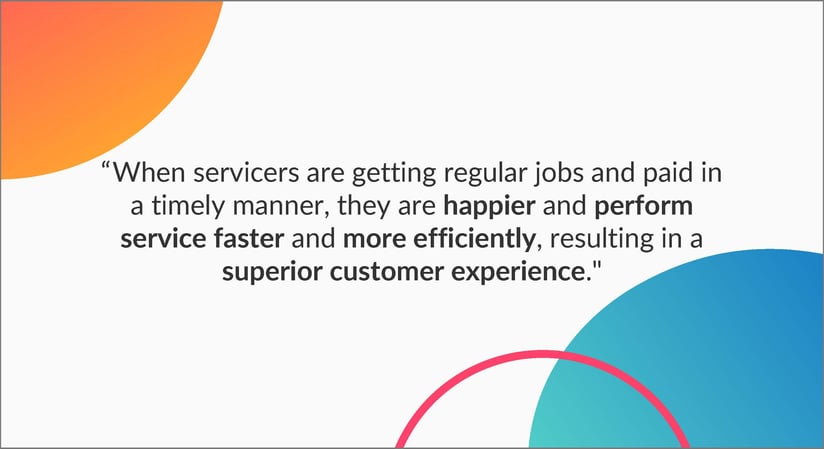 The Benefits of Using ServicePower's Certified Contractor Network
Contractor Credentialing and Onboarding Services
In addition to our own contractor network, we also offer Contractor Credentialing and Contractor Onboarding for our customer's contractor networks. We understand that safety is a requirement to achieving high customer satisfaction, and we ensure the credibility and onboarding of your workforce with internal credentialing, extensive background checks, drug and health screening, insurance and tax documentation, and a custom authorization process to provide peace of mind that the onboarding training satisfies your requirements. With service technicians representing the face of your company in your customer's homes, it is critical that there is a foundation of trust. By ensuring the skills and safety of your service technicians, you can feel confident that your customers will consistently receive high-quality and efficient service.
Enhance Workforce Management with Dispatching Software
While leveraging independent contractors in addition to your employed workforce is greatly beneficial, it also requires advanced software that can handle this complexity by dispatching to a blended workforce. ServicePower's Third-Party Dispatch Software is the only software on the market designed to work with multiple varied workforce models including a third-party, an employed, and a blended workforce. This allows you to seamlessly integrate our contractor network into your employed workforce, without disrupting the ease of use or current operations of your organization.
Our Dispatch Software ensures that each service job is dispatched to the most qualified technician. By allowing you to stack and prioritize rules based on skills, certifications, and relevant criteria of your choosing, you can rest assured that the most capable and accountable technician will always be dispatched. This is proven to increase your first-time fix rate because highly productive and efficient technicians are able to solve your customer's service problems on the first try, every time. Providing timely and effective service always pleases customers, which means you will be able to offer a consistently positive customer experience. As a field service organization, your first priority is to satisfy your customers, and improving your customer experience through high-quality service does just that.
With the ability to dynamically adjust service job workloads in real-time, there is also full visibility and control over the service workflow from start to finish. When you notice workloads becoming too heavy, you can move tasks around to make sure that each technician is fully capable of handling the quantity of work without decreasing the quality. This comprehensive platform also includes reporting and analytics capabilities, allowing you to make data-driven decisions that prioritize your specific business objectives.
Learn more about our Third-Party Dispatch Software, and see how custom utilization of our certified contractor network can increase your service capacity, improve your customer experience, and maximize your profits.
ServicePower also offers a diverse array of field service management solutions, to explore the full array of services in detail, see our Field Service Management Product Overview.
Experience the Power of Work Order Management Software
We'll give you a personalized demo to show you the power of implementing a work order management system.
Get Started