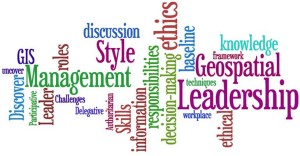 Even though I generally love the Harvard Business Review, it always makes me smile ironically when they write articles about Leadership and Management as if they are separate things. These two topics are far from separate entities if a company is to execute. Leadership and management are intertwined and required in order to grow and advance a company of any size. Companies don't grow without a leader (ideally leaders) to help pave the way, and they don't continue to grow without good management.
There have been many PhD theses written about dissecting the various types of leaders and managers. The leadership styles that are frequently written about are Authoritarian, Paternalistic, Democratic, Laissez-faire, Transactional, and Transformational. With all due respect to the academics that make their life work studying leadership and management styles, I think that companies today need a CEO that is multi-faceted. Sure we may have our natural tendencies, but to make a team work, any senior leader has to be adaptable to the style that fits the need of the company and the individuals at the time.
I firmly believe that the best executive leaders likewise need to have a sense of humor and build organizational trust. Leaders can't take themselves too seriously that they can't remain personal to those they interact with. They also have to care enough about their people to develop organizational trust that the leader will be fair and consistent whether giving positive or negative feedback. The same, a good leader / manager needs to find what style is motivational in the given situation or the given individual to achieve the desired results and be confident enough to adapt his or her style to whatever is needed to suit. A CEO that only has one style will never be as effective as one that can adapt to fit what his or her team members and fellow stakeholders need to be effective. For some cultures and people that might be authoritarian or paternalistic. For others, democratic or transformational. Maybe even occasion laissez-faire or transactional is suited for an individual situation.
An organization will always be made up of many different personalities and styles. A leader must embrace all of these and work in a way that will both unify these personalities and styles and advance them at the same time. The best leaders and managers are able to keep their eye on the prize of what is to be accomplished, but be flexible enough to adapt in style to get it done and to mold the performance of the team around them.
The best companies are also adaptable. They read the competition, the market, the needs of clients and adapt to fit them. This is the culture we are creating at ServicePower to some success, and will continue to enhance and execute on in the coming months. And while work can be challenging at times, it should also be fun. Having camaraderie, the joy of achievement, these are what motivates teams and companies to success. Hard work is what is required to be successful, but hard work can still be enjoyable.
And speaking of fun, our user forum is going to be September 12th in New Orleans. If that won't be fun, I don't know what will. We look forward to seeing you there! And in the meantime, practice being adaptable and the leader your company or team need. I know this goal is what motivates me each day to work smarter and provide what our company needs to succeed.
If you are interesting in attending our customer forum please email k.hill@servicepower.com for details.