The Field Service Management Organization's Guide
to IoT Smart Homes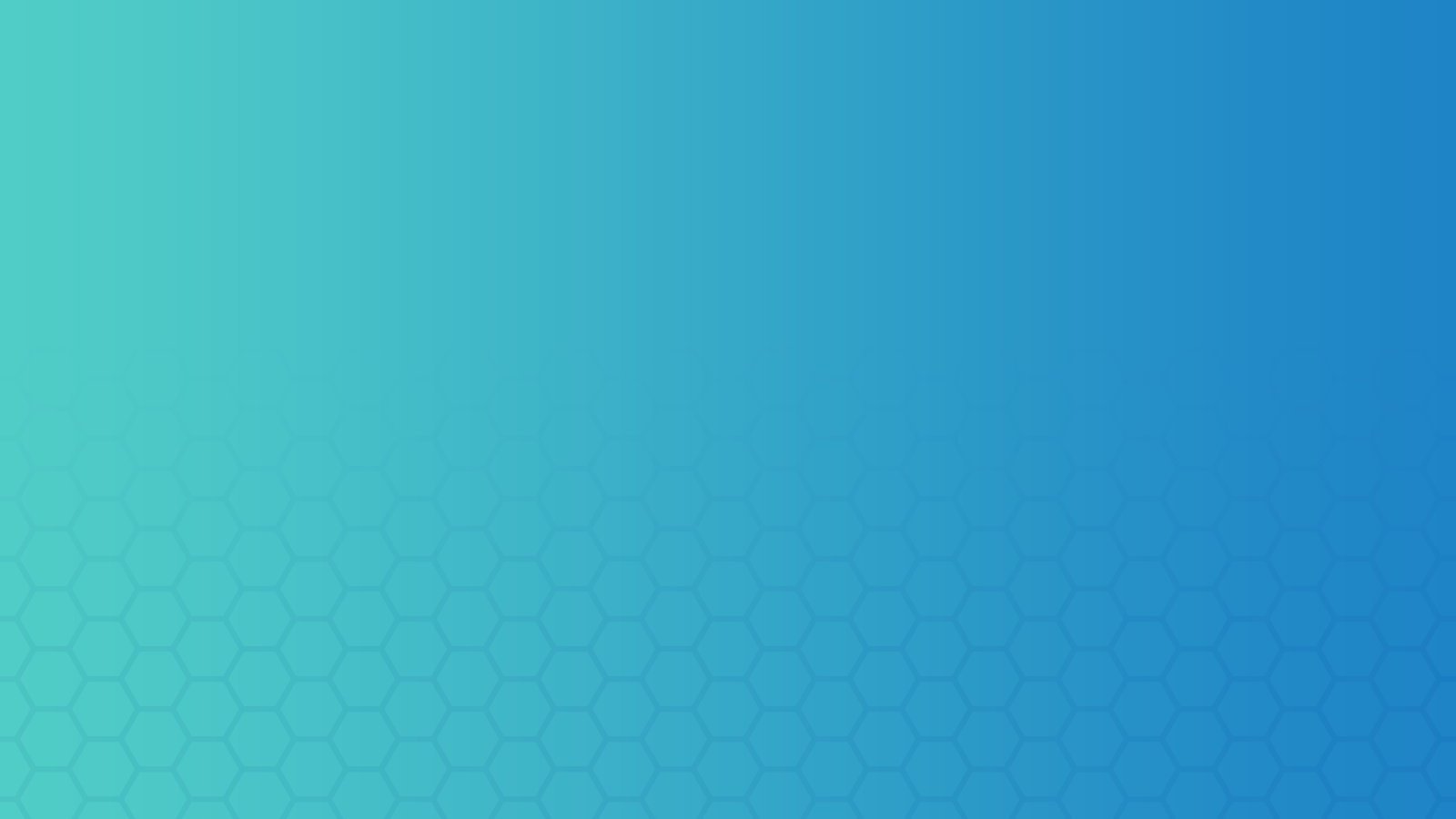 "The Internet of Things (IoT) has turned every object into a capable computer, ready to sense, analyze, disseminate data and communicate information. Refrigerators, lamps, door locks -- they all have the capability to connect to the Internet and interact with each other with the power of IoT. " - Jennifer Keithson, FinTech Entrepreneur
How Homes with Smart Appliances are Changing Field Service Management?
In what was a futuristic dream world of robotic assistants and self-starting appliances, the "smart home" and the "smart office" are now a global reality.
Thanks to powerful, forward-thinking IoT technology, both appliances & devices provide services within brick and mortar homes and offices have not only been reimagined; they have been reborn - with a brain and a self-generating to-do list. Homes and offices can now figure out what they need to run themselves, taking previously manual tasks and making them automatic.
The way we live, and work has been completely transformed. And this evolution of the home and office has major implications for the field technicians that service appliances, as well as the organizations connecting techs to customers.
Berg Insight predicts the smart home market will grow from $20 to $58 billion by 2020, while Grand View Research estimates the global smart office market size will boom to $57.05 billion by 2025.
This domestic and commercial technological innovation begs this key question: how do field service organizations like yours prepare for IoT smart home and office clients?
The Internet of Things is changing field service. Modern Field Service companies who want to evolve need to recognize that while it often takes months to find a customer, it takes mere seconds to lose that customer.
To stay competitive in this evolving marketplace, Field Service Management companies need to embrace innovation and adapt to be successful. So, what does successful adaptation look like on a day-to-day basis?
It means looking for and adopting ways to use connected devices to improve field service. Companies must not only maintain a strong brand and a quality product; they must also guarantee and provide a satisfying customer experience, from start to finish.
Enter predictive Field Service Management solutions, powered by IoT.
A few examples:
Utilize voice-activated

appointment scheduling software

:

Enable and a

dopt

voice-activated

dispatch software

to set up service windows to ensure

that

setting up

service

for home and office appointments is quick and easy for customers. Once customers integrate

with

Amazon Alexa, Google Home, or

Microsoft Cortana

, they can ask the IoT

-enabled

devices to schedule service calls within a timeframe that works for them.
Sync with connected devices, like smart locks:

If your company provides cleaning services, for example, connecting with your customers who utilize smart locks enables cleaners to safely and easily enter customers' homes, with permission.
Shift to real-time, predictive maintenance:

Field service technicians use

mobile workforce management software

to

fill up their schedules so they're busy, not overloaded or

under-utilized

.
The end goal: Gain a competitive advantage by learning and connecting to the technologies that your clients are using. Field service organizations must maximize efficiency, minimize errors, and integrate IoT data for optimized IoT smart home field service solutions.
Who benefits from field service integrations with IoT Smart Homes?
Your business, as well as your clients, will reap the benefits of this modern integration.
By connecting your work order app to connected devices in people's homes, you can send the right technicians to the right customer - at the right time - without human intervention. Smart, connected devices will let you know when service is needed, allowing you to deliver real-time customer service in any capacity.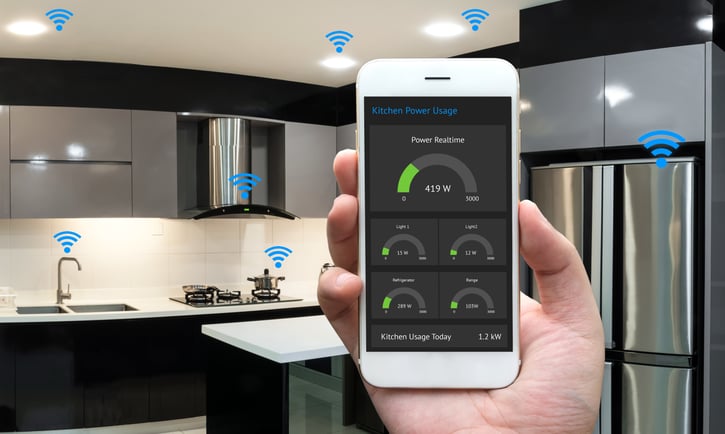 How to Deliver Impressive Field Service to Smart Homes & Offices
1. Leverage Alexa, Google Assistant, and Other Smart Device Integrations
IoT home devices like Apple's HomePod, Google Home, and Amazon's Echo are vehicles for digital transformation in IoT-enabled Smart Homes and smart offices and at the forefront of Field Service's rapid evolution.
Devices within an IoT Smart Home or office are no longer reactive machines that require buttons to be pushed. IoT has empowered them to break out of their formerly static, siloed states to initiate intelligent conversations with other devices in their ecosystem.
Field service organizations can integrate smart devices' apps, Alexa and Google Assistant, to give customers what they need without even picking up the phone. When you integrate a Field Service Management app to customer devices, customers in a smart home or office can trigger field service requests through Alexa and Google Assistant commands.
When your field service team becomes as convenient as saying "Alexa, schedule a service call for the washing machine on Tuesday," customers will be raving about your responsiveness. The best part is when you show up with exactly what they need to fix their smart appliances.
2. Provide Predictive Maintenance
Machine-to-Machine (M2M) communication allows IoT home devices to talk to each other, without the need for human interaction. In the office and at home, employees and residents have come to depend on self-learning devices such as:
Smart thermostats
Smart appliances
Smart security cameras
Smart TVs
Smart speakers
Smart locks
Smart blinds
Smart lighting
Smart irrigation
The most salient benefit of machine-to-machine communication for field service organizations is the ability to anticipate IoT appliance and smart device issues before customers even know there is a problem through AI-empowered field service management.
Smart homes and IoT devices come with a price. IoT home device owners know that with the higher price tag comes the benefit of smart service.
Whether you're an OEM deploying niche field techs or a field service company specializing in multiple IoT-enabled electronics and appliances, customers expect that you'll be able to respond to service calls faster than ever – even before a call is made.
If you're an OEM and don't have a platform that integrates smart home data, you could miss out on the benefits of one of fastest growing sectors of field service.
Using a field service platform connected to IoT Home Devices empowers you to:
Identify prefailure conditions and perform predictive maintenance
Boost your first-time-fix rate
Use synchronized scheduling and dispatch to send field techs on the fly
Send your field techs out feeling like heroes by fixing lights, thermostats, and kitchen appliances before home and office customers experience the problem.
3. Synchronize Dispatch Software and Appointment Scheduling Software
Contractors and employees are not always responsive to phone calls, while they are finishing up another job or on the road, leaving subsequent customers in the lurch and dispatchers frustrated.
IoT smart home customers are on the go, and they won't wait for three hours only to have a technician show up at the end of the service window.
Digital transformation in the home and office translates into an assumption of superior service, including response times and availability that match the pace of life for the owners of IoT home devices.
Instead of manual scheduling and dispatch calls, use a Field Service work order app to create a paired scheduling and dispatch solution that works for field techs and customers. AI-enhanced, automated scheduling lets you:
Set custom triggers for optimized field resource selection and scheduling that leads to cost reduction
Send the most qualified field tech for the job
Optimize routes with integrated real-time maps
Improve operations over time with cost-cutting digitization of manual processes
Remove the need for managerial oversight, allowing for more efficient man-hours
Forecast needs, such as contractors and parts, for improved budgeting
Hybrid workforces also rely in part on contractors who are attracted to the autonomy and flexibility that innovative field service management organizations provide. Attract and nurture the best field service team by providing a mobile workforce solution . Give field techs the ability to determine their own hours and engage directly with customers through a two-way communication platform.
When you put the power back in customers' and field techs' hands, you'll see an increase in both customer and field tech satisfaction. This results in better reviews, lower turnover, and a higher ROI for your field service organization.
4. Streamline Inventory Management
Don't let techs show up to a home or office empty-handed. Ensure that your techs have all the parts they need by integrating inventory management for goods in stock with predictive maintenance data from connected homes and businesses.
Integrating IoT home device data into your digital asset management process through a smart app helps you to:
Increase your first-time-fix rate
Lower shipping costs by eliminating rush orders
Save field techs time with immediate inventory stock insight on the go
Boost customer ratings through fast, efficient, thorough service calls
OEMs can use smart appliance data to trigger service calls automatically and update inventory accordingly
Reduce Truck Rolls
IoT home devices like smart kitchen appliances and smart washing machines send data to your Field Service Management app and alert you when items are in need of repair. When you use a single platform to integrate your field service organization's operations, IoT smart home data is transformed into actionable inventory management information.
Most field service organizations' inventory management is a game of playing catch up to past jobs and using past needs to forecast future parts orders. All you need for smart inventory management is a single platform that integrates customer data with your raw inventory stats.
Schedule a Personalized Demo
Impress your customers and drive long-term loyalty with on-demand service provided at off-peak and peak times – and even in hard-to-reach locations.
Get Started
IoT Smart Home App Integration Results
Reduction of total cost of operations-25%
Improved field technician utilization and productivity-26%
Competitive advantage-30%
Customer end to end engagement-35%
Improved customer satifaction-39%
Ability to run a more efficient operation by eliminating silos-44%
Here are some key benefits:
Grow Your Business by Connecting Field Techs and Customers
Save time by integrating connected homes with your field service platform
By 2020 the number of IoT connected devices in the U.S. alone is expected to grow to 260 million, four times as many IoT smart home devices as were in use in 2016. Integrating IoT solutions for smart home and office customers saves your field techs time by providing proactive diagnostic insights straight to OEMs and gives customers the superior level of service they expect for IoT home devices. It also saves you the time of rushing to find a suitable IoT solution down the road when the demand for IoT home devices dramatically increases.
Increase ROI on your field service platform with early adoption
A digital transformation wave is coming for all service companies, and the first field service organizations to adapt will get the lion's share of field service customers with IoT smart home appliances, thermostats, and electronics. The faster OEMs integrate a smart home solution for field service techs, the sooner they provide an elevated level of insight and customized care for each client..
The most critical benefits of unified customer-field tech app a are:
Optimized route for faster service
Incredible customer ratings based on customized care protocols for unique customers and homes
Inventory availability through integrated data-enhanced supply management
Better field tech service via two-way communication with customers and field techs with the ability to send real-time photos of the smart appliance or electronic device in case of unexpected issues
Invest in a Single IoT Solution
Remove work order apps that aren't working for you and get rid of complicated appointment scheduling software that requires manual effort to sync contractor schedules and customer availability.
Eliminate frustration for customers and field service techs by letting customers self-select the service that best fits their needs, automatically sync the best-fit contractors through strategic workforce management tools, and ensure availability of parts through smart inventory management.
In short, use a single IoT-enabled mobile workforce management solution to improve operations, lower costs, and provide the pinnacle of proactive customer service.
AIG gained customer insights and employed proactive response using ServicePower's platform
See how an AI-empowered strategic workforce management app helped the B2C field service team at AIG respond proactively to service calls, rank emergency jobs as priority, and increase customer satisfaction through customer-centric KPIs and correlated data.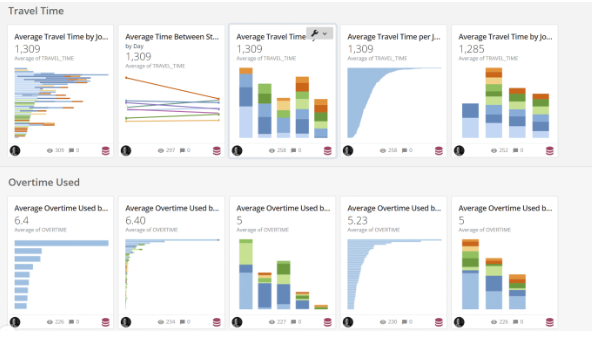 How Field Service Management Apps Offer a Competitive Advantage
1. Real-time Inventory Management
Ensure you have the right part for your customers, every time, thanks to cloud-based connected apps that update inventory in real-time.
2. Proactive, Efficient Route Optimization
Let powerful, proactive route optimization technology create optimal routes based on crew availability and real-time customer needs, increasing first-time fix rates.
3. Integration with Connected Devices
Integrate with customers' connected devices within homes or offices to dial into data that allows field service technicians to work smarter and be more prepared when they arrive.
4. Seamless Customer Communication
Easily communicate with current and prospective customers using mobile workforce management software that manages end-to-end customer experiences.
5. Field Service Tech Reviews
Empower technicians with instant feedback and real time reviews – information that significantly improves and optimizes the ways team members solve current and future customer issues.
6. Hybrid Workforce Management
Connect internal and third-party workforces with customers and enable agile scheduling via powerful software that's easy-to-use and always available on a mobile device.
7. Customize & Scale for Your Organization
Use an advanced customer engagement platform to deliver exceptional customer experiences, while increasing operational efficiencies, for small and large customer bases.
Related Articles: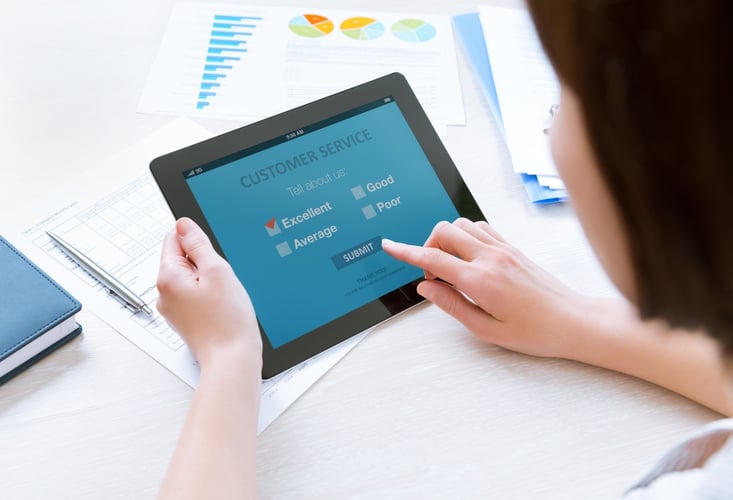 Start Using a Connected Home Field Service Solution
Satisfy Connected Customers' Needs by Digitizing the Repair Service Experience
Improve first-time-fix rates and respond quickly to IoT-triggered service events
Use a contracted workforce to increase quality, reduce cost of service, and achieve faster response times - based on complexity, reliability and availability
Completely automate warranty claim processing so it can be done from a mobile device
Perform intelligent audits based on your business logic to reduce claim costs
Deliver personalized service through instant access to comprehensive job information, equipment, warranties, service contracts, parts inventory, equipment history, technical documentation, processes/forms and more
Offer hard-working technicians fingertip access to mobile software that processes payments, enables promotions, and more
Manage a Hybrid Mobile Workforce
Take advantage of forward-thinking mobile workforce management software that connects employees and contractors with the information they need, exactly when they need it - whether they're actively servicing a customer or between appointments.
Optimize routes so the closest qualified and available technician can be dispatched as soon as an alert is received
Leverage in-app customer ratings to get real-time feedback about what the customer needs and how the customer feels about the overall service experience.
Get Started: Deploy the Platform
When it comes to actually implementing and deploying ServicePower's powerful platform, we'll assist customers with the implementation of the field service software, ensuring it's customized to meet your unique business needs.
Implementation and deployment takes around two to four weeks, from start to finish. And as the field service software evolves and improves over time, ServicePower will demonstrate new product capabilities and facilitate your company's adoption across multiple departments.
We understand the importance of effective change-management execution, so we're committed to an "adopt and adapt" philosophy. We ensure our platform preserves effective business processes you already have in place, while offering strategic improvements using IoT technology.
Access on-demand integration support throughout this whole process so you feel supported, empowered, and focused during setup and launch.
Track Results: KPIs for Field Service Organizations
Use your AI-enhanced field service management platform to track key performance indicators such as
Continuous improvement KPIs:

Make strategic adjustments to process based on results vs. business case analysis
Simulation Assessment:

See the results of business decisions prior to implementation
Service-Channel Strategic Analysis:

Determine the best configuration of your workforce based on contractor vs. employee ROI, specialization, work order frequency by area, and other customizable planning metrics
Workforce Fraud Analysis:

Ensure that every job is completed through customer data syncing, mileage tracking tools, and fraud indicators that you set to ensure every dollar is going toward higher customer service ratings
Performance Management:

Envision, educate, and empower a best-in-class team of field service technicians with a strategic workforce management platform
Bring IoT -enabled Field Service Management to Your Business
We'll give you a personalized demo to show you how to better manage your operations for IoT Smart Home service.
Get Started