Work order management can be a challenging task without the proper software. A work order management system allows users to effectively manage work order flow and distribution. By utilizing a work order management system, work orders can be viewed and shared to all your field workers no matter where they are located. This access highly increases work order efficiency.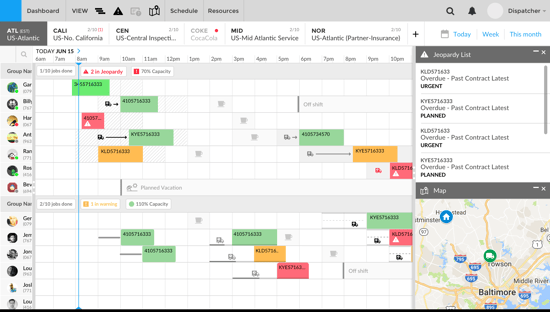 ServicePower's work order management software allows dispatchers to simply watch the system work for them as it optimizes routes, schedules, and sends field worker assignments based on our patented, proprietary simulated annealing process.
Our work order management system can include these features:
Gain line of sight of your mobile workforce with map based GPS tracking

Real-time email alerts

Web and mobile based workforce management system

Operational reports to understand performance

Human factor modeling

Planning and Forecasting

Optimized appointment booking and real time dynamic scheduling

Real-time job interface

Easily integrate 3rd parties into your work order management

And much more!
Schedule a demo today to experience the power of our work order management system.