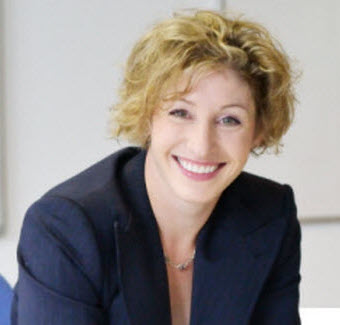 "ServicePower continues to see momentum in sales and marketing execution, product innovation, and expansion of our partner ecosystem. Enhanced global contract activity, new white labelled products like NEXUS FSTM and Optimization on DemandTM which expand our sales pipeline through offering end-to-end, cloud based field service management software, as well as optimization as a service, and continuous enhancement to our industry acknowledged workforce management platform, position ServicePower well for 2016."- Marne Martin, CEO
Corporate Description
ServicePower Technologies plc is incorporated in England and Wales (registration number 3941006). Its main country of operation is the United States of America.
ServicePower's focus is on providing services, technology solutions and industry expertise globally to enable field service operations to operate with maximum efficiency. Our solutions and services enable our customers to address the three key service delivery challenges: offer a higher quality of service, reduce the cost of service delivery and grow revenue and profitability. The Group's head office is based in Stockport, United Kingdom, with offices in Mclean, VA and Santa Ana, CA in the US. The Group has two subsidiaries, ServicePower Business Solutions Limited in the UK and ServicePower, Inc. in the US.
The market for the Group's technology solutions and services is global. The Group has made significant sales to companies throughout North America and Europe. Customers interested in the Group's solutions and services are those which employ in-house service engineers, or utilize a network of independent contracted or on demand service providers to respond to a request for services. Those requiring mobile dispatch and/or asset tracking technology, business intelligence or fully outsourced service network managment are also possible customers. These companies vary in size from large corporations with their own service engineers to small independent organizations with less than five technicians.
The market for ServicePower's enterprise optimization software, ServiceScheduling, is those organizations which which seek to route and optimize large numbers of employed or dedicated 3rd party field service engineers. The solution can be deployed on premise, hosted privately or via SaaS delivery models.
ServiceOperations, a truely multi-tenant SaaS software platform is targeted at companies which manage service delivery through contracted independent service companies.
ServiceMarket is targeted to companies that want to use the on demand engineers as a sole or supplementary source of skills, typically for installation services.
ServiceStats is a business analytics product that is targeted to both ServiceScheduling and ServiceOperations clients as a tool to analyze and manage their field service organization more efficiently.
ServiceMobility offers mobile dispatch to field service engineers on a variety of hand held devices.
ServiceGPS provides asset tracking based on installed fleet or hand held devices.
M2M Connected Services offer the ability to consumer sensor data from smart machines and utilize that information in the service delivery decision process.
Smart Services Broker offers the ability of any field service organziation to intelligently schedule engineers from multiple labor channels, while also providing the ability to use M2M sensor data and product bill of materials data to forecast service and maintenance needs, providng the ability to conditionally schedule service and move from reactive to proactive field services.
As part of the Group's total service product offering, our clients can, and sometimes do, outsource part or all of their service delivery operations via our ServiceOutsourcing service. This service is delivered throughout North America, the United Kingdom and parts of Europe.
AIM Rule 26
The information in the investor section is disclosed for the purposes of Rule 26 of the AIM Rules for Companies.
ServicePower is subject to the UK City Code on Takeovers and Mergers