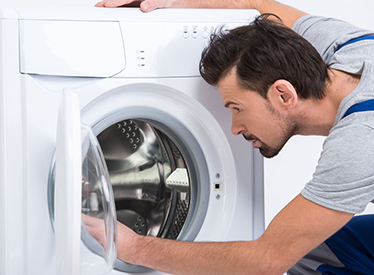 Your service business can drive a better customer experience while improving operations.
Our unified field service management solution enables appliance OEMs and service providers to deliver faster, smarter service with:
A real-time customer engagement with appointment scheduling and better visibility.
Schedule optimization which improves employee productivity and first-time fix rates, and reduces service cost.
Mobile tech entitlement supporting a personalized on-site service.
Contractor management and dispatching to expand capacity.
Warranty claims management to automate processing and reduce costs.
Reporting and analytics which improve operational oversight.
A managed service contractor network you can use to expand your service coverage.