ServiceScheduling
All mobile workforce management
software
is not created
equally
.
In the fiercely competitive field service industry, where your mobile workforce operation faces a myraid of challenges, 'scheduling software' includes everything from basic scheduling, to automated rules based scheduling, to intelligent articifical intelligence based scheduling. Only real-time schedule optimization technology, like ServiceScheduling, ensures you win the competition, maximize productivity, deliver cost metrics and provide the best possible service experience.
ServiceScheduling provides real time, unlimited, industry acknowledged route optimization using the latest algorithms, improving your operation and your bottom line.
To achieve higher customer satisfaction and gain real, measurable improvement in productivity and efficiency and reduce costs, field service organizations must deploy intelligent, automated, optimized scheduling software.
ServicePower, named a Visionary by Gartner in the 2015 Magic Quadrant for Field service Management offers the best Schedule Optimization technology on the market, from the cloud or on premise. The workforce management software uses a patented, artificial intelligence based algorithm, Simulated Annealing, to intelligently and automatically select the best field resource for the job.
It continuously reoptimizes the schedule throughout the day, using a proprietary travel matrix including pre-calculated, in memory data, for fastest response times, to achieve the best result for your CEO, your management team, your field techs and your customer.
With ServiceScheduling Workforce Management Software

Improve Customer Satisfaction

Improve first time fix rates

Monitor Real Time Business Intelligence to Improve Overall Operations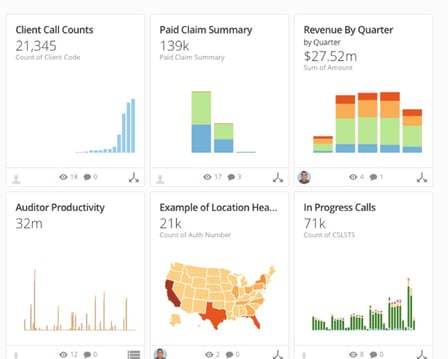 Management Console

Fully mobilized
Monitor Scheduled Appointments
Using ServiceScheduling:
Configure locale languages for global utilization
Plan and forecast coverage using the latest map layering technology

Model configuration in non-production environment

Use a modern, hosted Management Console to oversee operations

Monitor key metrics

Perform real time adjustments to meet KPIs

Model changes before committing

Manage workforce skills, geography, shifts

Offer optimize appointments, schedule jobs with floating SLAs or lat/long coordinates

Access

Optimization on Demand™

if full intra-day optimization is not desired

Fully mobilize field resources with ServiceMobility

Time management

Send schedules

Update status

Report geo-location

Manage part inventory

Issue estimates

Collaborate with expert resources through video and chat

Intelligently deploy job specific data and forms

Collect signatures and payments

Monitor scheduled jobs and handle exceptions through a real time Gantt interface

Track company assets and compare mobile status with ServiceGPS
Integrated IoT/M2M facilitates quick, automated response to outages and repairs, and more importantly, supports the transition to a proactive, maintenance scheduling model
Gather and analyze data, driving workforce efficiencies, and adjust operations to meet KPIs and customer satisfaction metrics through self-learning, in-memory ServiceStats
And, after implementation, our team continues as your long term partner. Our field service experts offer ongoing consulting to ensure your continued success!
Contact our mobile workforce management experts to understand how ServiceScheduling can improve your field service operation!