Maximize budget and enforce accountability.
Entities dealing in the public sector must be transparent and accountable. Upholding those mandates is complicated due to the distributed nature of the supply chain.
Clearly defined objectives, bench marked, stress tested processes, traceability and visibility are not only vital to delivering services to the populace, but imperative to adhering to contractual commitments and budgetary limits.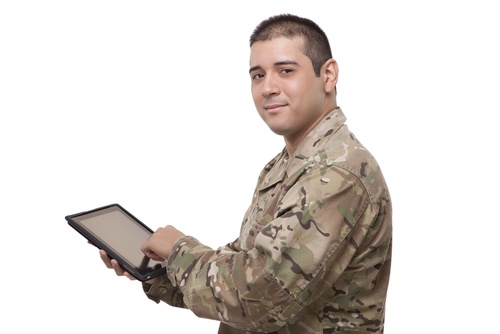 ServicePower's mobile workforce management software suite provides government agencies and contractors with a wholly configurable software tool enabling each agency to meet those commitments through capacity planning, demand forecasting, schedule and route optimization, maintenance scheduling software and an enterprise mobile solution which supports job level configuration. ServicePower positions each field resource to support the individual and unique job requirements, from procurement to delivery. ServicePower's mobile workforce management software software reduces costs, improves response times and provides asset tracking and nearest resource functionality, useful in emergencies or catastrophic situations.
ServicePower mobile workforce management software enables the public sector to:
Reduce costs - workforce scheduling maximizes efficiency and productivity of field based resources and budget spend
Plan capacity- gather and analyze demand data, forecast and model capacity
Monitor assets- track assets and personnel on an interactive map and compare mobile reported status to ensure compliance
Improve visibility- monitor scheduled work and handle exceptions through a real time Gantt interface to maintain control
Improve union relations- automate, enforce and monitor union regulations through configurable scheduling parameters and robust mobile forms
Support field based workers- configurable mobile solution works on any connected device, ensuring adoption and fully mobilized on site process, to get the job done
Continuously improve operations- assimilate all data into a single data hub with robust, self-service user report configuration, offering 360 degree view of trends and KPIs through real time scorecards, dashboards and reports ensuring budget compliance
Use Cases

Military - ServicePower can be used to monitor execution of maintenance by both federal employees as well as contracted resources, through a single scheduling and mobile interface.

Civilian - ServicePower can be used to schedule current and future facility maintenance through employed or third party contractors, as well as manage claims through a single platform.

Healthcare - ServicePower ensures budget dollars are spent appropriately through robust claim adjudication, as well as mobile validation of services delivered through providers like home health agencies.

Save time, save money and ensure allocated budget funds are spent wisely.
Ensure complete visibility and total satisfaction with ServicePower! Find out how we provide real time solutions to the public sector, today, click here.