Frank Gelbart, Chief Executive Officer
Appointed Chief Executive Officer in April 2018, Frank is a software entrepreneur with more than 25 years' experience in building and scaling enterprise-level software, networking and telecommunications technology companies. Frank was formerly Chief Revenue Officer at Roostify, a mortgage software platform used to streamline mortgage processes across its ecosystem. Prior to Roostify, Frank co-founded and was CEO of Appfluent Technology, a big data analytics software company, which was acquired by Attunity in April 2015.
At ServicePower, Frank will drive forward the company's strategy related to enterprise penetration, product innovation, the connected home and IoT service delivery models.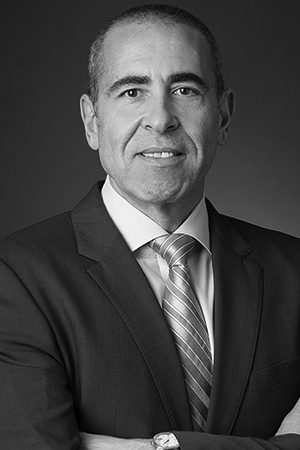 Simon Cooper, CIO/CTO
Currently ServicePower CIO/CTO, and originally part of the core ICL Fujitsu team which eventually became ServicePower Technologies plc, Simon has served in various capacities within the company over the last 19 years, all within the field service delivery market segment. He currently manages global corporate product management, development, quality assurance and IT teams within the company. Simon also provides strategic direction related to product development and infrastructure as well as corporate acquisitions.
Simon holds a BSc Software Engineering degree from Sheffield Hallam University in the UK, and has a strong background in consulting, sales, development and technology making him uniquely suited to his current CIO role.
Joe Wang, CCO
Named Chief Customer Officer in 2018, Joe joined ServicePower in March 2013 as US COO, and was later named Global CSO in October 2014. He holds responsibility for all global customer relationships, call centers, and field operations.
Prior to ServicePower, Joe was Sr. Director, Service Channel Strategy at Best Buy, where he designed and implemented strategic plans for all on site Best Buy North American workforces, He held several other positions at Best Buy including Sr. Director of Services Operations which included responsibility for all service depots, secondary markets, field repair services, and third parties, as well as, Director of Post-Merger/Acquisition Integration Operations. Prior to that, Joe was with Sales and Marketing and Customer Service Division for Ford Motor Company.
Joe holds a BS in Psychology and BA in Chinese from The Ohio State University.
Samir Gulati, Chief Marketing Officer
Appointed Chief Marketing Officer at ServicePower in September 2017, Samir is responsible for all aspects of Marketing including Corporate and Product Marketing and Demand Generation.
Samir was previously VP of Marketing at Appian, where he helped to rapidly grow the company and take it to a very successful IPO in May, 2017. Prior to that, he held a number of executive leadership roles at Pegasystems, Apptix and SAGA Software. Samir started his career at GE, where he led Product Management and Marketing teams in the US and Asia-Pacific.
He holds an MS degree in Computer and Information Science from the University of Pennsylvania and an MBA from the University of Chicago's Booth School of Business.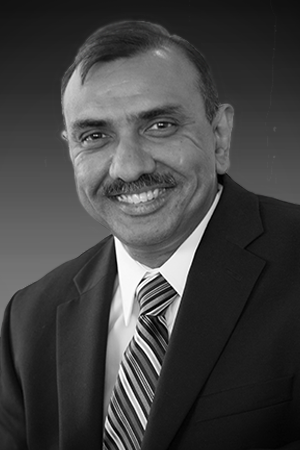 Sam Sippl, CFO
Sam has over 18 years of progressive experience in executive management, private equity, mergers and acquisitions advisory, and public accounting, with a focus on high-growth businesses. As CFO, Sam is responsible for the overall financial management of ServicePower, its financial reporting and analysis, controllership, and other corporate functions. Prior to working at ServicePower, he served as CFO of FilmTrack, the largest rights management SaaS solution serving the media and entertainment industry, CFO of CrownPeak, a leader in cloud-based digital experience management solutions; CFO of Mirth Corporation, an organization responsible for developing software solutions aimed at healthcare interoperability; and as a Vice President of Marwit Capital, a private equity firm with $200 million in equity capital under management. Sam is a Certified Public Accountant in the state of California and holds a bachelor's degree in accounting from the University of Colorado.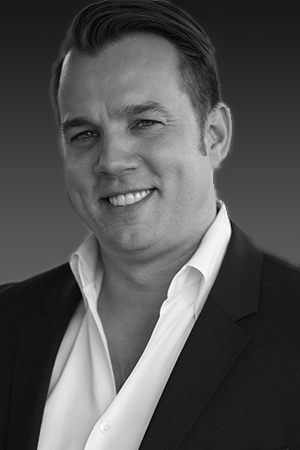 Brad Hawkins, SVP Product Management
Brad has extensive experience in the service and IT industries. He worked for an international digital imaging firm where he was instrumental in streamlining their processes and creating a revolutionary quality program. He also worked for Keyprestige, Inc., for 10 years prior to its acquisition by ServicePower in 2004.
Brad has held various positions including VP of Development for our ServiceOperations product. He was responsible for the web migration of and ongoing development cycle for ServiceClaims, as well as its integration to the ServiceDispatch product. He's managed the ongoing product road map for ServiceDispatch, as well as Claims, in additional to being responsible for adding ServiceStats to our product portfolio.
Brad is currently responsible for product development across all ServicePower products, including ServiceScheduling, ServiceOperations, ServiceMobility, and ServiceGPS in addition to our newest products, ServiceMarket and ServiceBroker.
He holds a BS in Business Information Systems from Long Beach State University in California.
Jenniffer Breitenstein, SVP Global Marketing, Analyst Relations and Communications
Jenniffer is a seasoned marketing professional who has demonstrated success in creating and implementing revenue generating and cost saving products, services and programs, in the retail, manufacturing, third party administration, as well as the service and software industries.
Currently Marketing SVP for ServicePower, she has spent 20+ years working in marketing, sales, partner management, product development and program management roles at companies including Service Net Warranty, GE Consumer and Industrial's Warranty Management subsidiary, and later GE Capital. Prior to that, she worked in a number of marketing and management roles in various marketing companies. She is also a Six Sigma certified Green Belt and a graduate of GE's Management Development Course, as well as GE Appliance's Management Skills for New Leaders. During her tenure at GE, she served as Board Member of both the Louisville Area Education Advisory Committee and the GE Appliance's Elfun chapter. She was also co-chair of the GE Women's Network Community Service Committee.
She holds a BS in Business Administration from the University of Louisville.
Eric Marking, VP Professional Services and Support
Eric, who joined ServicePower in 2017, is an experienced Professional Services leader with over 25 years of consulting experience in both systems integration and in delivering services for Product companies. Eric began his career with Andersen Consulting (now Accenture) in San Francisco and then moved to a variety of smaller internet technology companies, including Xpedior, Framework, and Crownpeak Technology. At these companies, he developed customer-focused and metric-driven implementation teams that had a very high rate of customer satisfaction.
Eric graduated from University of Oregon with a B.S. in Computer and Information Science, magma cum laude. He is based in Southern California and enjoys distance running and backpacking in the Sierra Nevada.