Every year, Capterra releases its survey "Top Field Service Management Software Products." The survey takes into account vendor size, customer base, numbers of users, social media presence and more to track the leading field service management software vendors. Although the resulting table doesn't actually compare like-for-like products, the results are still fascinating, probably because it is an exciting time to be in the field service industry. Business evolution, technology innovation, and the increased utilization of cloud infrastructure are driving change. But what does this mean for ServicePower and our customers? The answer is in the numbers. With the second largest number of users (of our field service management solution) on the market, ServicePower is innovating and changing the field service approach.

Let's reflect:
We in the industry saw the recent purchase of TOA by Oracle. This is not Oracle's first field service management acquisition and TOA now joins the ranks of competing products like Sidewinder did previously when Oracle acquired SPL. It will be interesting to see how (or if) existing clients of TOA will be able to fight for attention with Oracle at the helm, and how the people of TOA defend their technology against Oracle's competing products. Most industry veterans are also wondering how Oracle's acquisition will affect TOA's Salesforce strategy and other partner relationships, given their competitive standing against Oracle. Of course we can only speculate as the industry waits to see how TOA finds their place in the Oracle ecosystem, will they be swallowed up, or left to run in peace with new resources and a different scale? That remains to be seen, but it changes the field service management landscape, as well as the expectations of field service organizations.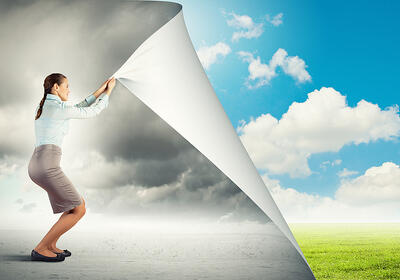 While Oracle may be looking to change this landscape in the near future, we have already taken steps to become the future of field service. Field service management solutions aren't just about helping to increase efficiencies and reduce costs (while these are the fundamental drivers behind the technology), they are also about transforming the actual field service experience that an organization delivers to its customers while the technological and cultural landscapes change and evolve.
One area where the industry is doing this is in the cloud. While ServicePower prides itself on the fact that our field service management software has the second largest number of total users in the industry, we want to ensure that our software and the innovation that comes with it is easily accessible and adoptable by all. We recognize that in the competitive field service environment, our clients are looking for on-demand solutions that help them improve their bottom line with more flexibility, less headache, and less overall cost.
By leveraging Amazon's Web Services, we are able to provide our current and future customers with the same powerful, optimized, and automated field service management features without the costs and upkeep associated with an on-premises solution.
We also realize that one-size certainly doesn't fit-all. With multiple industries and business models, field service organizations are complex, ever-evolving organic models, and should be treated as such. Therefore we offer three deployment and implementation choices so that field service organizations can pick a path that will best suit their needs and gaps rather than force them to mold themselves around a static and rigid solution.
Field service organizations require robust technology that meets their end-to-end enterprise while differentiating their service from their competitors. Here, ServicePower's scheduling technology is unique. Not only does it optimizes the job when it is first put on the schedule, but the algorithms are also optimizing the jobs on an ongoing basis during the day - or whenever needed - to continually produce the very best schedule taking into consideration technician skills, parts, travel, local knowledge, shift patterns, overtime constraints, and other business goals. Our clients get all this with our standard, configurable software. No other optimization solution provides the capabilities of our platform in a standard product that can be deployed as SaaS or on-premises depending on the client's needs. Likewise, for those enterprises looking to deliver a consistent consumer experience through the utilization of contractors, or a hybrid employee-contractor model, ServicePower is the only company that can offer one platform to manage a this hybrid or contracted labor force.
Ultimately though, the value of our software is in its ability to drive customer satisfaction. Our passion is in helping field service organizations deliver an unrivaled customer experience in the most efficient and cost-effective way possible. That is why we look beyond the optimized schedule (which we are very good at delivering) when thinking about transforming the field service experience to functionality such as predictive intelligence, conditional scheduling, M2M capabilities, and other field service trends. It is a comprehensive and connected solution that will give field service organizations a competitive edge and help them exceed customer expectations.
There is a reason that ServicePower is number two overall in the total number of users on its Scheduling platform with amazing client retention. We look forward to leveraging our experience, our connected service platform, and our cutting edge optimization capabilities in this growing field service ecosystem. Register here to request a demo today.