McLean, VA- ServicePower, Inc., a market leader in workforce management software, has signed managed services contracts with three new organizations in the appliance manufacturing and insurance cover sectors. Each new customer will be able to offer their consumer fast, efficient and branded post sale field services, all at a lower cost.
For each client ServicePower will manage any after sales activity, from the call centre, to field technician visits to fix faulty appliances and equipment. This will enable each client to improve after sales care and spend more time focussing on their core insurance and manufacturing business activities.
Thor Kitchen, a North American manufacturer of high end, commercial grade appliances focused on the consumer segment, has contracted with ServicePower to provide repair services for products sold in the US market. Trusting its brand promise to ServicePower, Thor will rely on its proven outsourcing services to provide the highest quality service experience to its customers. Directly from its intelligent consumer portal, or through its call center in California, ServicePower will dynamically dispatch the best of its network of vetted, credentialed, major appliance contractors. With the most robust warranty claims management solution on the market, ServicePower will provide the best digital experience for Thor consumers, while controlling warranty costs.

Repair Assure, is a leading UK independent kitchen appliance that provides fixed price repairs covering cooking, laundry, dishwashing, and refrigeration products. ServicePower will provide nationwide appliance repair coverage through its managed UK service network, enabling Repair Assure to focus on the sales and marketing of its appliance cover products.
ServiceBox, a new UK provider of appliance service on products ranging from laundry to kitchen, has also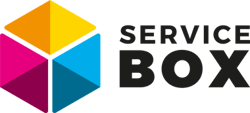 contracted with ServicePower to extend its repair services footprint. ServicePower will provide coverage for the entire UK market as ServiceBox ramps up its multi-brand network capabilities, fulfilling its promise for fast, professional service delivery to home based consumers.
"This new group of clients demonstrates our increased managed services penetration in both the US and the UK. They trust ServicePower to provide quality, vetted, appliance and electronics repair service. Using our mobile workforce management solution, our teams of experts dynamically dispatch the best contractor for each job, improving the customer experience through faster appointment times and prepared on site technicians. This drives loyalty to our customers' brands and enables them to spend more time focussing on strategic activities." said Marne Martin, CEO at ServicePower.
About ServicePower
For companies providing field service, ServicePower is the only field service and mobile workforce management platform enabling organizations to save money, improve customer satisfaction and drive new revenue by efficiently managing both captive and 3rd party service providers. ServicePower uniquely combines customer entitlement and real time communications, schedule and route optimzaton, work order, asset and inventory management, service and maintenance contract management, contractor management and dispatch, warranty and claims management, field mobility, and business intelligence of all field service interactions, in a single solution.
ServicePower also offers a fully managed network of 3rd party service providers to enable rapid and high-quality on-demand "spill-over" servicing at peak times and in hard-to-reach locations across North America and the Europe.
For more, visit www.servicepower.com