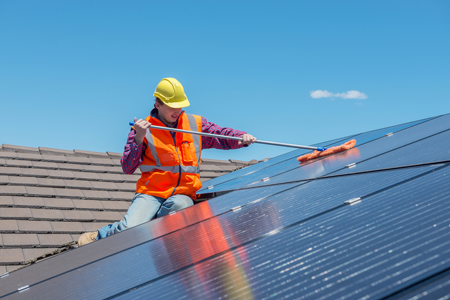 Your service management system is essential to your service business. You use it to manage inventory, field workers, and your customers. But what happens when your service system is outdated? Not implementing the right technology could endanger customer relationships due to poor product knowledge, missing parts, and the dreaded return trip. Since your business is reliant on skilled technicians offering exceptional customer service, here are some tips to upgrade your service management system and keep your techs and customers happy:
Talk to your techs.
If you want to gain deeper insight into your business operations, all you have to do is go to the source. Most technicians have been trained to heavily develop their technical skills, while only touching on customer service skills. If your technician is experiencing resistance with the customer, no matter how knowledgeable they may be, the issue might be that they haven't been properly trained to build relationships. Nowadays, it's important to achieve a balance between interpersonal skills and technical know-how. Sit down with your technicians to develop a plan for improvement and find out what tools they need. Could the right technology empower them to communicate better? It's time to replace traditional paper orders and old technology and use mobile tools that allow to them to easily communicate with the back office so they can relay accurate and timely information to the customer. Having product knowledge is useful before a call, but having real-time updates and inventory visibility is necessary for providing the best possible customer service on call. Once your techs have built a solid relationship with their customer, they'll be poised for any up-sell opportunity.
Fill in the gaps.
What is your current service management system missing? Look for an inclusive system that allows you keep track of your assets, both field workers and parts. Customer relationships are built on trust, so ensure your techs make it to their location on time using scheduling software. You want to make sure only the most qualified tech gets sent out for a particular job, so implement dispatch software that allows you to manage your workers effectively and efficiently.
One of the most common service management mistakes is to show up to a job with poor knowledge of new equipment, or the wrong parts. Avoid this blunder by using mobile tools that show equipment needed for the job as well as information your techs need to get the job done right. While mishaps are bound to happen every now and again, it's always a good idea to proactively prepare.
Looking for an easy way to upgrade your system? Check out ServicePower! ServicePower Field Service Management Software increases your first-time fix rate, reduces average job time, cuts costs, and helps you exceed customer expectation. Want more tips? Stay tuned for Part 2 of this article, coming your way soon!
Source: Nexus Blog
---