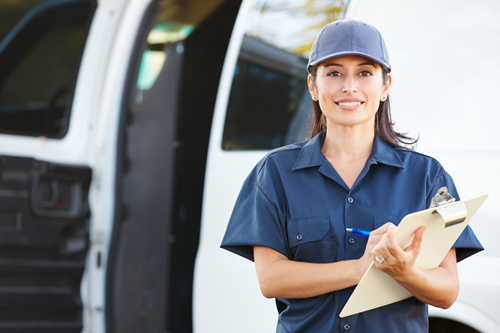 Throughout the field service industry, you need to make sure that you are staying on top of business operations. Team management may be making a variety of mistakes that are costing you big. Regardless of how small or large your operations are, you need to know about the various mistakes that occur and how they can be avoided in the future.
The Most Common Mistakes that are Made

By knowing more about the most common mistakes, you can stay on top of issues. The majority of your issues are going to stem from hiring, training, and maintaining a good company culture. Some of the top mistakes include:


Hiring someone you would be uncomfortable firing
Being friends with your employees
Not developing a strong culture
Not working with an employment attorney
Not having enough rules in place
Your business operations and team management need to be in sync. There are a lot of changes going on within field services and therefore you need to make sure that your team is strong and deeply rooted within your culture.
Establish a Hiring Practice
It's imperative to establish a hiring practice. Where are you going to get your employees? How are you going to determine whether they are right for the job? You never want to be accused of playing favorites, nor do you want to hire anyone simply because you felt as though it was "the right thing to do."

While family and friends might be qualified, you want to make sure that they are truly qualified – and that you have taken the time to interview various other candidates, particularly when you are promoting someone.
Develop a Strong Work Culture
A strong work culture is more important than ever before. Some studies show that people would rather work in an improved culture then be paid at a top salary. Some of the ways that you can improve culture is to define the corporate ladder so people know how to move up the ranks. You also want to seek outside assistance and learn about various changes that can be made.

When you improve communication skills, this allows the culture to grow. Invite people to make comments about operations. Further, be sure that you take the time to acknowledge and reward excellence as it occurs within your employees.
Work with an Employment Attorney
It is imperative to work with an employment attorney from time to time. This will allow you to establish policies and procedures, employment contracts, and more. It essentially ensures that you don't violate the Fair Labor Standards Act in any capacity.
Create Rules and Abide by Them
You might have gone into the field service industry thinking that you wanted to be different from all of the other companies. You didn't want to have rules, and now you have organized chaos throughout your operations. You can avoid a variety of issues by creating rules and making sure that you, your team leaders, and your team are abiding by them.

As to what rules you create, these will depend upon your actual operations. You want to have rules in terms of how employees are dealt with when there are employment issues, client issues, and various other aspects. The rules will keep everyone in line and ensure that you are treating everyone fairly. Otherwise, you are likely going to deal with lawsuits from employees because they feel as though they aren't being treated like everyone else.

Workforce management software has a way of helping you to avoid a variety of mistakes within your business operations. When you have greater control over your employees, you have greater control over your business.