The Best Use Data to Make Decisions: Don't Just Collect More, Collect Smart
Does the term Big Data scare you? Is it just another buzzword that you hope will fade into the background in another 12 - 18 months?
These aren't mutually exclusive thoughts for many service organizations. The volume of data and information that is around us - stored in our mobile devices,
housed in our work laptops on and around our desks, and attached to machines we interact with that track performance - can be daunting at times. The challenge which riddles many organizations isn't how do we capture data from assets, machines, people, but how do we use all of this valuable information to improve the operations, customer experience, and / or service.
Turning data into decisions has been one of the primary ways top performing organizations have been able to excel, while also making innovations in products and services offered to customers. The Best-in-Class do three things really well in regard to taking data and turning it into decisions (note – the Best-in-Class do a lot more than just three things right, but we will only cover these below in this blog):
- Remote control to preventive service – The break / fix model of service is broken. Customers expect more from service organizations. Aberdeen's Smart Machines Lead to Smarter Service report highlighted how top performers are 39% more likely than others to use remote data to trigger the scheduling of preventive maintenance visits and avoid the dreaded asset failure (71% vs. 51%, respectively). An asset or equipment failure not only results in a loss in productivity for the customer but also a lost opportunity for the service organization to outperform expectations.
- Remote (Service) Data to Design = Improvements for the customer – What good is data if it isn't used to transform the business? The answer: it is no good, and becomes wasted dollars and effort. In Aberdeen's Remote Service research, top performers were 33% more likely than others to use information enabled via machine and remote connectivity to improve the design of products (36% vs. 27%, respectively). These organizations were also more likely to use remote data to alert the service team of an asset failure, provide customers with self service information, and ensure timely and accurate billing as a result of this real-time view of the asset. The next generation of service is to build partnerships with profitable customers, and in order to successfully move beyond a commodity organizations need to link value to the relationship.
- Big Brother watching to improve efficiency of work, not cut out the front line – Many employees have a negative reaction to being monitored by management. But this fear is not productive and needs to be changed within service organizations. The Best-in-Class in Aberdeen's 2013 Mobility research were 57% more likely than all others to provide service executives with access to dashboards exhibiting service performance (58% vs.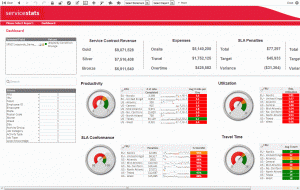 37%, respectively). As a result of this granular insight at the technician-, team-, and organization-level, management can (re) allocate resources to more efficiently meet service needs, not just cut the team. This level of insight actually enables a better use of employees and gives them visibility to be recognized by their peers and management for exceptional work.
The proliferation of data points captured each day will not diminish in the foreseeable future. We must all get used to the fact that our TVs know us better than we do, our watches tell us the truth about our exercise habits, and the machines out in the field recognize when they will fail before our techs do. Those organizations that use this data to drive actions that lead to improvement will be the ones that continue to see the future viability / profitability of their business, the others will see their customers find new partners.
-------------------
written by:
Aly Pinder, Senior Research Associate at Aberdeen Group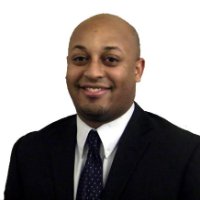 As a senior associate in the customer experience and service management practice, Aly Pinder Jr. researches and explores how service and manufacturing executives utilize technology and implement best practices to improve post-sales service and support processes. Through practitioner benchmarking and analysis of Aberdeen's research database, he examines how Best-in-Class service organizations are reengineering their service chains for improved performance and increased profitability.
Aly's coverage areas within the service space primarily cover the following topics on which he has written or co-authored over 40 research reports and bench marked more than 4,000 service executives in his four plus years with Aberdeen:
Field Service and Mobility
Service Parts Logistics
Warranty and Service Contract Management
Reverse Logistics
Follow Aly at: @Aberdeen_cesm, @Pinderjr
Find out how ServicePower's business intelligence, mobile and scheduling products can help your field service organization crunch the 'Big Data' you've gathered and use it to execute Best in Class service.