MacLean, VA- ServicePower (AIM: SVR), a market leader in field management, has introduced new corporate branding which better reflects the ability of its field service management software to create efficient, fully mobilized, connected field service organizations.
The new company logo speaks to the ability of our field service management platform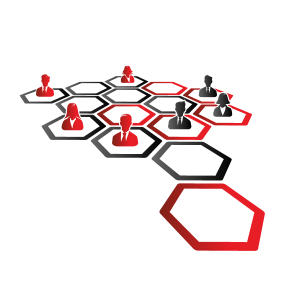 to facilitate a cohesive, efficiently functioning service operation, in which every element is critical to the success of the whole.
ServicePower's patented technology drives productivity and efficiency in the scheduling of optimized appointment, SLA or complex jobs, while at the same time supporting the intelligent dispatching of any labor resource, including 3rd party contracted and on demand technicians. The optimization is artificial intelligence based, and rather than a single point of optimization has multiple layers and types of optimisation and happen in real-time. And, much like a beehive ecosystem, information can be gleaned from every facet of the entire organization, such that it can adapt to an ever changing environment.
In 2014 and beyond, ServicePower will focus on technology and people, continuously innovating its product and investing in its employees and clients.
With the newest advances to our mobile technology, including new photo capture functionality that works with our URL deployable application, the ability to display schematic diagrams and order parts directly on field based devices, the ability to support multiple languages within a single ServiceScheduling installation and automatically self-generate product documentation which keeps pace with software upgrades updates, ServicePower provides innovative technology that enhances our client's ability to combat increased competition in service, changing customer dynamics and reduced margins.
Marne Martin, CEO of ServicePower, commented "With revenues up 26% in 2013, gross profit up 47%, and a return to profits, ServicePower has demonstrated renewed focus on profitability. Recent investments in our products, including improvements in our industry recognized scheduling optimization software, enhancements to our mobile tools and new developments in connected services with focus on the support of M2M technology for manufacturers, facilitates management, utilities and CSPs, ServicePower is poised to deliver cutting edge technology to our clients. New focus on our people positions us to execute and build long term relationships with our client partners, as well as extend our market reach to new verticals and geographies through strategic alliances, and ultimately build stronger shareholder value."
For further information, please contact:
Jenniffer L. Breitenstein, j.breitenstein@servicepower.com, 502.338.5754
About ServicePower
ServicePower is the only company that can provide a complete, global field management platform that controls all elements of the service lifecycle from offering an appointment, assigning resource and dispatching work through to tracking resources, processing claims and providing business intelligence and analytical reports. With advanced intelligence-based scheduling, dispatch and open market auction software, as well as access to a global network of 86,000 repair and installation technicians, we enable companies to control and schedule work using a mixed resource pool of employees and independent contractors. ServicePower provides solutions that cross all industries. Current customers include Assurant Solutions, Mitsubishi, Farmers Insurance, and Pitney Bowes.
ServicePower is listed on the AIM market of the London Stock Exchange with th ticker SVR.L. For more information please visit www.servicepower.com