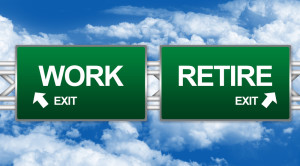 Technology has revolutionized the technician's capabilities in the field. Now more than ever, field technicians can troubleshoot problems remotely, order parts online, schedule another visit, or even find the most fuel efficient route from job A to B, thanks to the provision of tech savvy tools or applications. In our recent field service research, among the 225 survey respondents, the majority of the organizations surveyed (55.4%) identified skill shortages as a top current market pressure. More specifically, 45% of the sampled organizations are struggling with an aging workforce as the baby boomer generation gradually moves towards retirement. With an aging workforce and high turnover, knowledge retention is a risk to a service organization's performance, and technology plays an integral role in combating a knowledge drain. The service industry has benefited from both social and mobile technology in the field, and we'll continue to see this trend: mitigating the effects of a workforce turnover, while streamlining operations and improving productivity. Social Technology Social technology refers to online communications channels dedicated to community-based input, interaction, and content-sharing. Websites and applications dedicated to forums, microblogging, social networking, social curation, and wikis are among the different types of social media. For the field service technician, social channels are used to improve the service experience and drive resolution as opposed to solely being a communications channel.
Knowledge Transfer: Knowledge transfer is the replication of the expertise and proficiency of critical professionals into the heads and hands of their colleagues. It is more than just on-the-job training, but the planned movement of the right skills and information at the right time to keep a workforce prepared, productive, innovative, and competitive. Deploying consistent social technology among the service organization reduces the loss of information from technician to technician, especially vital with a high workforce turnover. Additionally, it creates a more collaborative and engaged workforce.

Training and Development: For a tech stuck on a repair, the ability to access how-to videos and tutorials via tablet video tools is a huge bonus. Training via mobile devices means the technician doesn't have to come into the office for training but can get the needed skills instruction while they are on the job in front of the piece of equipment, immediately. This will boost your first time fix rate, no need for a 2nd truck roll. Service organizations must employ videos that can be accessed via a mobile device, and also encourage the use of collaborative learning sites across knowledge forums or social media channels. Through collaborative learning sites, techs can communicate with other workers and managers if need be, showing a job site or repair via the device's camera and expediting time to repair.
Mobile Technology Mobile technology refers to portable electronic devices, like tablets, smartphones, and semi- or ruggedized laptops. In field service, mobile technology has quickly turned portable devices from personal media consumption tools to powerhouses of onsite information with stronger computing power and more functionality to resolve customer issues and not just a tool to call back to the home office:
Cost Cutting: Carrying mounds of paperwork around a job site can be a hassle, and in some instances, add to costs. Upfront, mobile tools for the field may seem expensive relative to the status quo, but service leadership is finding that it saves in terms of long-term costs (i.e., error reductions, speed to cash / work order reconciliation). "Time is money" isn't only a phrase coined by Benjamin Franklin, the faster a service technician can retrieve

accurate

information and deliver resolution, the faster he / she can leave a happy customer and help solve the next issue on the schedule.
Boosts Productivity: With service apps, mobile tools can help make day-to-day tasks easier to complete. Other helpful apps include those for traffic navigation, scanning documents, taking mobile payments, troubleshooting repairs, and providing quick access to customer relationship management (CRM) tools. The functionality and access to information via mobile devices in the field streamlines what would otherwise take several different handoffs, and puts it all at the field service tech's fingertips.
The service world continues to evolve. With the increased volume of data being captured every minute (from parts, equipment, customers), field service must be able to quickly decipher the necessary information to achieve resolution. No longer can we wait for a strip of paper to be logged into a spreadsheet, service and the customer move too quickly. Don't get left behind. Read more of Aberdeen's research on Service Management and updates on field service.
-------------------
written by: Aly Pinder, Senior Research Associate at Aberdeen Group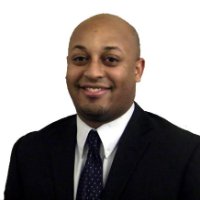 As a senior associate in the customer experience and service management practice, Aly Pinder Jr. researches and explores how service and manufacturing executives utilize technology and implement best practices to improve post-sales service and support processes. Through practitioner benchmarking and analysis of Aberdeen's research database, he examines how Best-in-Class service organizations are reengineering their service chains for improved performance and increased profitability. Aly's coverage areas within the service space primarily cover the following topics on which he has written or co-authored over 40 research reports and bench marked more than 4,000 service executives in his four plus years with Aberdeen:
Field Service and Mobility
Service Parts Logistics
Warranty and Service Contract Management
Reverse Logistics
Follow Aly at: @Aberdeen_cesm, @Pinderjr
Find out how ServiceMobility can provide your techs with the newest tools to get the job done right, the first time!
Looking for more information about the who's who and what's what in field service? Subscribe to our blog by clicking below.