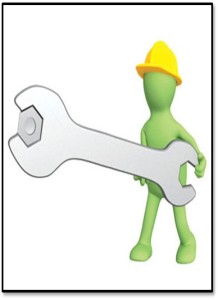 Is the Schedule Running your Techs into a Wall?
We all have heard the many Rights of Field Service. Right technician, right time, right customer. Much of this mindset is based on scheduling a technician to quickly and efficiently reach a customer site to turn a wrench. Field service is no longer this simple. Getting a technician to a customer is now just a starting point, new concerns must be addressed in order to deliver the level of service expected by customers.
Aberdeen's January Field Service 2014: Access to the Right Information Empowers a Results-Driven Workforce report highlighted how reduced margins, a changing customer dynamic, and increased competition have pressured service and manufacturing organizations into re-thinking how they manage the field. The "rights" for field service have evolved, take a look at the next level of Right service:
The Right Service Knowledge to Resolve Issues. Approximately, half of the top performers sampled in Aberdeen's field service research have increased the availability of service knowledge in order to diagnose and resolve service issues more quickly. The top way organizations found that they could improve their first-time fix rates was to have better diagnosis and triage at the point of dispatch. Providing the customer, the technician, and the back office with service information can greatly aid in self-service and the avoidance of failures; while also ensuring that if a call needs to be scheduled the right technician with all the information will show up.
The Right Devices to Connect. Mobility remains to be a major initiative within field service. This should come as no shock as we all get really excited for the latest version of our favorite devices. But specific to field service, nearly half of all respondents (49%, n = 225) sampled are investing in mobile tools to provide technicians with better access to information in the field. And this interest in mobile isn't about a flashy new device, but instead what does mobile connectivity for a technician enable from a visibility and resolution perspective. Connecting technicians, in real-time while in the field, with the organization, peers, and customers creates an exchange of data which leads to resolution. We haven't seen the end to paper in the field (yet), but as more organizations become mobile the quality data captured will spark collaboration, revenue recognition, and performance management.
The Right Part for Closure. We often think about service parts in relation to ensuring a technician has the appropriate part on their specific truck when they need it. But in order to have this level of coordination, a service organization must know where all parts are within their service chain and schedule based on demand and resources. Top performers are 60% more likely than their peers to have the capability to provide real-time updates of parts usage from service technician vehicles included in scheduling criteria (48% vs. 30%, respectively). Routing a technician to a customer without the right part is a waste of a truck roll.
Field service has to be more than just about a schedule. The transformation of the relation between the customer and the service organization means we need to rethink how we empower technicians to resolve issues and not just show up within a 4-hour window.
-------------------
written by:
Aly Pinder, Senior Research Associate at Aberdeen Group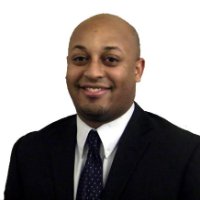 As a senior associate in the customer experience and service management practice, Aly Pinder Jr. researches and explores how service and manufacturing executives utilize technology and implement best practices to improve post-sales service and support processes. Through practitioner benchmarking and analysis of Aberdeen's research database, he examines how Best-in-Class service organizations are reengineering their service chains for improved performance and increased profitability.
Aly's coverage areas within the service space primarily cover the following topics on which he has written or co-authored over 40 research reports and bench marked more than 4,000 service executives in his four plus years with Aberdeen:
Field Service and Mobility
Service Parts Logistics
Warranty and Service Contract Management
Reverse Logistics
Follow Aly at: @Aberdeen_cesm, @Pinderjr
Find out how ServiceMobility can provide your techs with the newest tools to get the job done right, the first time!