Deliver Faster, Smarter Service with ServicePower's IoT-Enhanced Solutions.
ServicePower can seamlessly integrate with any IoT platform to automate proactive delivery of field services.
With the unprecedented growth of the Internet of Things, manufacturers and service providers can now seamlessly utilize real-time sensor data from Smart Products and Connected Homes to effortlessly deliver personalized, proactive services using ServicePower's Field Service Management Solutions.
Let us show you ServicePower's IoT-enhanced technology!
We work with the most innovative IoT platforms in the world!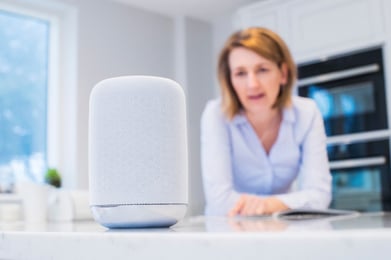 "Please Schedule a Service Call on My Oven"
---
Integrated IoT platforms can instantly capture sensor data, which can be used in conjunction with configurable rules, to analyze data, and proactively provide service and maintenance on covered, connected products, while leveraging collected insights to build better, more meaningful products and services.
Building on our AI-based scheduling and contractor management solutions, as well as our Premier Service Network, ServicePower enables our customers to gather sensor data automatically, through integrated IoT platforms, for use in field service delivery, to:
Improve triage
Provide remote monitoring and diagnostics improving visibility of assets
Proactively identify required service, speeding time to site
More quickly identify necessary parts
Automatically schedule employed or contracted field personnel for maintenance or repair
Achieve higher fix time fix rates
Yield valuable insights used to create value added product and service offers
The combined solution can also enable end-consumers with Smart Speakers like Amazon Alexa or Google Home to request service on home products which can be executed by our Premier Service Network or that of our customers.
Our IoT-enhanced field service solutions further enable field technicians to provide great customer field service experiences, resulting in higher customer satisfaction and retention rates, by using meaningful data and real-time connectivity to deliver proactive services with the largest technician network in the industry.
ServicePower enables field service organizations to create real value from IoT enabled smart devices and homes, providing faster, smarter service, while reducing costs and creating new revenue opportunities.
---