Enterprise caliber mobile technology for the hybrid workforce.
Enterprise mobility must support every process, from the field, to improve the customer experience and maximize worker efficiency, for employed or contracted workers.
Success in the field service industry requires that your field resources be outfitted with the latest mobile devices, like tablets and wearables, and robust 360 degree mobility software which empowers them to get the job done, the first time on-site.
ServicePower's mobile solution provides the information, processes and real time collaborative access to experts to ensure that from the time a job is routed to a field technician, he or she has everything they need, from diagnosis, parts, estimates, schematics and payment processing, to satisfy the customer. Wholly configurable, it provides flexible forms and data fields which don't require IT development to deploy, creating a unique and consistent service experience whether delivered by an employee or a contractor.
On premise or from the cloud, the cross-platform application supports real time 'hand shake' continuity between devices, enabling your team to move from the truck seat to the utility pole seamlessly, without losing data or functionality, regardless of whether the device is connected or not.
ServiceMobility from ServicePower, named a Visionary by Gartner in the 2015 Magic Quadrant for Field service Management, and a 2015 top 20 most promising enterprise mobile app is the only enterprise mobility application which supports a 'one and done' strategy whether you employ 10,000 field resources, or just 10.
Maximize productivity, first time fix rates and the customer experience with ServiceMobility, and NEXUS FSTM
With ServicePower

Enterprise Mobility Software:

Fully mobilize on-site process with end-to-end mobile workforce management

Improve productivity and efficiency of field techs

Reduce IT development costs


Improve first time fix rates

Monitor and collaborate with field resources
o
Fully Mobilized Process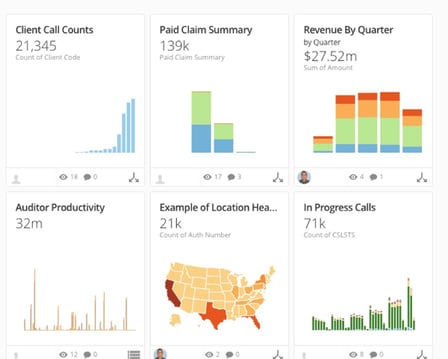 Dashboard Reporting
Inventory Management on the device or from NEXUS FSTM
ServiceMobility supports:
Flexible, rules based forms


Rapidly deploy new forms, with data input fields and field grouping, on a job-by-job basis, without investment in IT resources needed to support a traditional MEAP product!

Configure multiple forms within the same application to support a multitude of processes

Job and Activity Management

View schedule, job details and tasks

Accept, reject, or reschedule

Track parts, labor, travel and miscellaneous line Items

Capture photos and

notes

Collaboration with off-site team members

Estimates, including job costs, explanation of service, and customer approval

Pricing and tax calculation

Discount, deposit and payments processing, including credit cards, debit cards, gift cards and checks

Custom Survey creation

Signature capture

Travel and map location tracking
And, for the business, large or small, which needs more functionality to manage operations, NEXUS FSTM offers cloud-based field service management software, along with the same mobile functionality of ServiceMobility, enabling your team to focus on improving operations and the customer experience.
Built using the latest AngularJS and Bootstrap technology, NEXUS FS™ contains all of the functionality needed to successfully manage field service operations, including:
Time card management

Configure custom time categories and activities

Track time based on work activities

Track GPS coordinates for each time record

Work order management
Job dispatch
Scheduling work orders via a modern Gantt
Manage Inventory

Manage inventory locations
Manage inventory shipments
Manage product catalogs
View and Search Technician Inventory
Track Serialized and Batch-controlled Inventory

Product catalog management
Data import APIs
Integration to ServiceOperations
Dashboard reporting including configurable dashboard, weekly time summary Report, KPIs, job summary and service delivery report
Contact our mobile workforce management experts to understand how ServiceMobility and NEXUS FSTM can connect you workforce on one 360 degree platform!